most applications install it in Windows add certain components in Startups this in order to ensure run of those applications (or processes their running in the background) with system startup. These components of the application startup slows due to consumption of resourcesAnd most users wish to remove / disable the Windows Startup to solve the problem of slow booting.
Although earlier versions of Windows (XP, Vista si 7) Include system utilities allowing administration of applications from Windows Startup, Many users do not know how to access these utilities (eg System Configuration or Msconfig be accessed by typing msconfig in Run or Search site from Start Menu).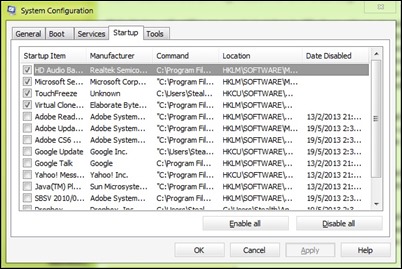 In Windows 8 problem was solved by including a management interface Startup from Task ManagerWhich makes administration much simpler applications from Startup.
To access Task Manager in Windows 8 users have more options available: either right-click on Taskbar, Either from Power User (Right-click on thumbnail's Start Screen get displayed when the mouse pointer in the lower left corner of the display) or using Search site from Start Screen.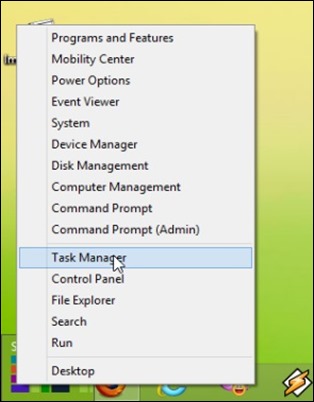 By default, Task Manager is interface very simple and compact, displaying only the applications running at that time. To view more details, users must click on the arrow next to More details.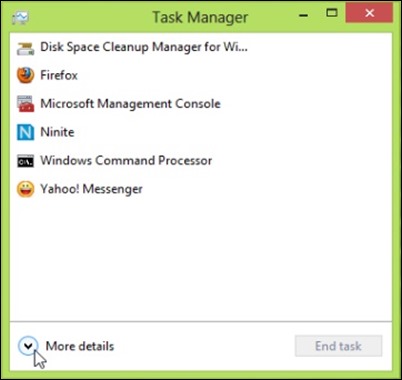 Then, to manage applications in Windows StartupHave to click on the tab Startup.
For To disable an application from Startup Users can either give right-click on it and select Disable displayed menu, or select the application and then to click on the button Disable found in the upper right corner of the Task Manager's.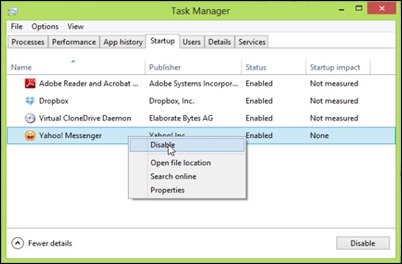 We recommend check startup system whenever we feel like system moves slow, its agglomeration with applications (or their components) being one of the main reasons for a slow boot of Windowscommunity.
STEALTH SETTINGS - How to manage Startup applications in Windows 8
How to manage startup applications in Windows 8