Microsoft will definitely succeed on Windows 10 with the new Microsoft browser Edge. Millions of users around the world have given up on the Internet Explorer and even Google Chrome in favor of Microsoft Edge.
Being derived from Google Chrome, the Microsoft browser Edge supports about the same advanced settings accessible via URL, through which users can make various custom changes from the advanced settings, invisible in the classic menu.
One of the most stressful things that can happen when accessing a web page is as a video to start automatically. I don't know why big sites use this practice. They are probably not capable of relevant text content, and an auto-start video would arouse more interest from visitors.
Fortunately, there is a setting in Microsoft Edge through we can prevent or limit the automatic start of a video when accessing a web page.
How to stop automatic video playback in Microsoft Edge (Tutorial)
1. Open Microsoft Edge and access from the URL bar:
edge://flags
2. In the page that opens we have several options. We use the search bar and write "autoplay", Then to "Show block option in autoplay settings" set the "Enabled".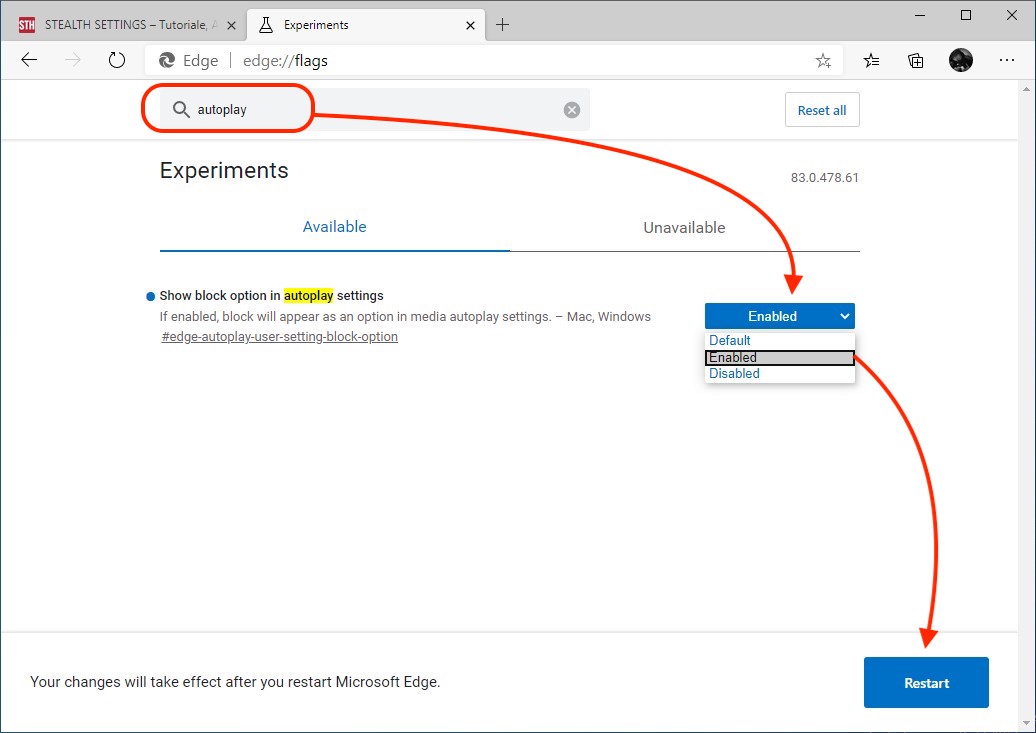 After selecting "Enabled" click on the button "Restart" which will appear on the bottom right.
3. When Microsoft reopens Edge, type in the URL bar:
edge://settings/content/mediaAutoplay
The "Site permissions / Media autoplay"We can control what happens to sound and videos when accessing a web page. We choose the "Block" option.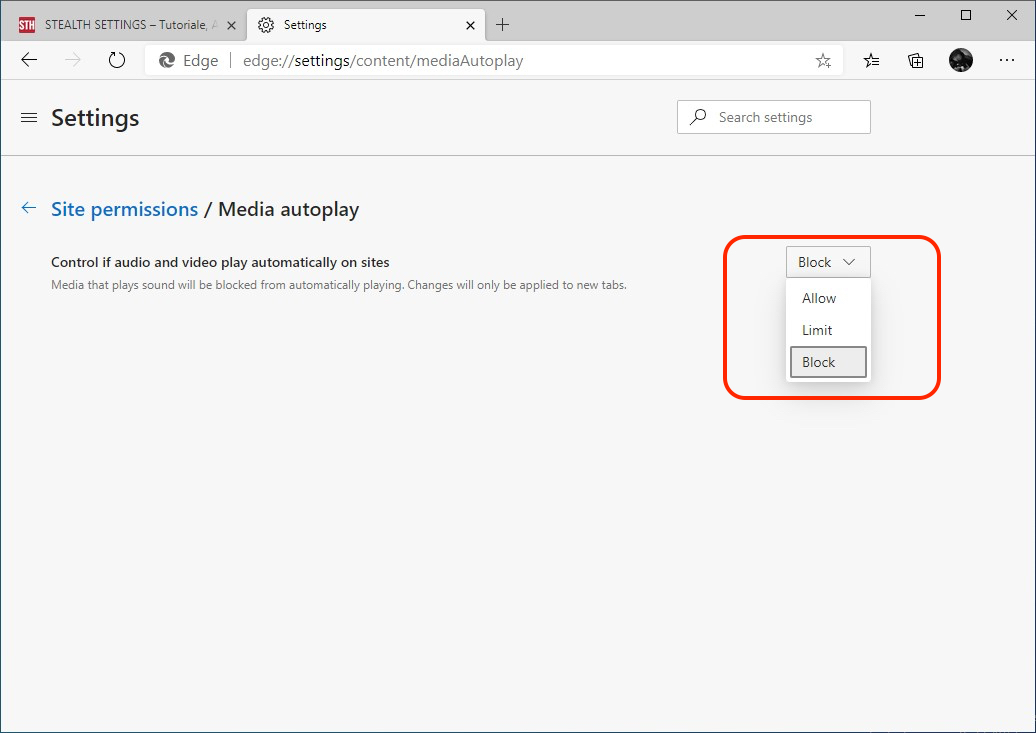 You can now easily access web pages without the stress of a video or a song might start automatically, without you wanting it.
How to stop automatic video playback in Microsoft Edge Browser (Stop video autoplay in Edge)