It often happens that we need to access certain files a image. vhd designed to be used with a virtual machine (e.g XP Mode, Which can be run by Windows Virtual PC and / or VMware Player on some versions of Windows 7, And XP Mode si Windows Virtual PC can be downloaded from the website microsoft) Or backup image a OS (For those who do not know how to create a backup image of the system, you can find instructions here).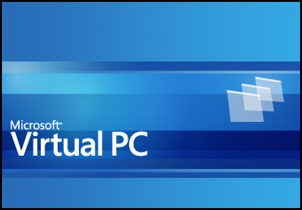 A faster access to those files (included in the VHD image), without the need virtual system bootup or the use of any third-party applications to mount the backup imageCan be done by following the steps below:
open disk Management (type: diskmgmt.msc in Run and give Enter)
in the open window click on Action (Top left corner), then select Attach VHD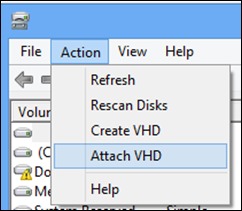 navigate to image. vhd that contains the files you want to access them, select it and click OK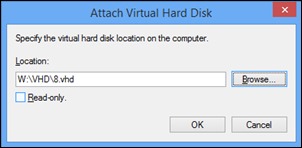 And ready. Picture VHD will be accessed as virtual drive from Windows Explorer. And after that you will not need to access the VHD image, open again disk Management, Right click on the virtual drive and select Detach VHD.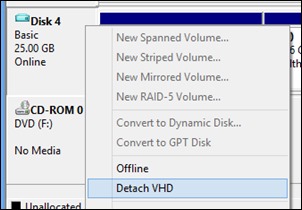 STEALTH SETTINGS - How to Quickly access files from the VHD image in Windows (without using third-party tools)
How can quickly access image files from a VHD in Windows (without using third-party applications)