Update site Windows 8.1 (Currently only version Preview) Comes with many changes and Feature Links us, about which I wrote here, here si here. But some change I have noticed so far, namely the lack folder Libraries the navigation panel File ExplorerMost likely because neither before not paying too much attention to this folder.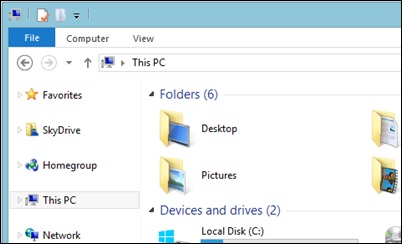 Although there are enough users Windows who, like me, do not use Libraries for storing files or documents (and probably earlier versions of Windows utilities or using hacks disabling them in Windows Explorer) Are enough and those who are addicts of this folder, most likely because since its launch Windows VistaMicrosoft insisted it stick on the neck users Libraries I opened the first thing displayed Windows Explorer.
If you are among those who will back folder Libraries in Windows 8.1 File ExplorerCan activate its display panel navigation (Navigation Pane) very simple.
How do I display Libraries in the navigation pane of Windows 8.1 File Explorer?
open a File ExplorerThen right click on any empty portion of the navigation pane
select the option from the menu Show libraries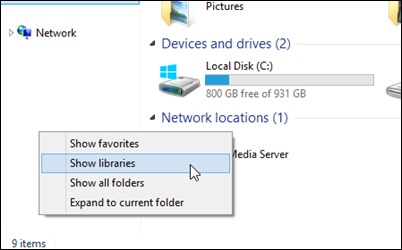 And that's it. Libraries will again be displayed in File Explorer.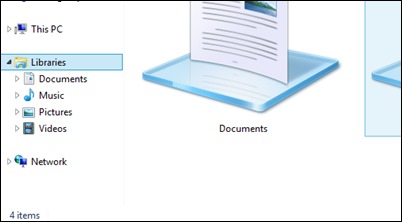 Note: If you want to make it disappear again Libraries, use the same steps described above. Also if you want to disable / enable displaying Favorites in File Explorer.
STEALTH SETTINGS - How to display back in File Libraries in Windows Explorer navigation pane 8.1 Preview
How can we show Libraries sailing back panel of the File Explorer in Windows 8.1 Preview