The latest version of Firefox, 17.0Comes in a package Native integration in browser a Facebook's (Ie for Facebook ChatUsers are also informed and if they Notifications or new posts or friend requests).

If you use often Facebook and want to activate the feature in Mozilla FirefoxThen follow the instructions below.
How do I integrate Facebook in Firefox 17.0
open Firefox and type about: config in the address bar, then hit Enter
the warning message, click I'll be careful, I promise!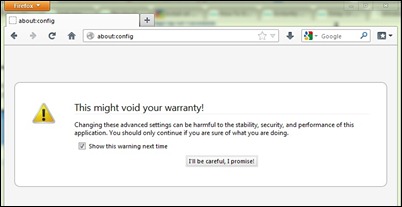 in the field of law Search enter companyThen identified from the list displayed entry social.enabled
double-click the entry to change its value from false in true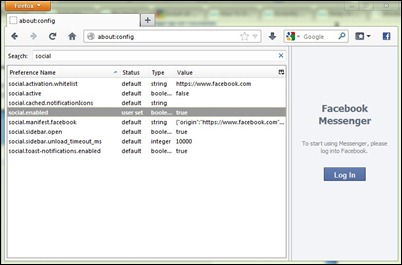 Bar Facebook will appear to the right of Firefox. Click on Log In to connect, then you can see what Notifications or new posts you, or what friends are online, Without the need to join Facebook site.
STEALTH SETTINGS - How to enable Facebook integration in Mozilla Firefox
How can we enable integration of Facebook in Mozilla Firefox