The Start Screen in Windows 8 si Windows 8.1 not show tile sites directly when you open it, but they are displayed gradually, From right to left, by means of a animations. If for whatever reason (maybe you do not like the animation and you want tile sites are displayed instantlyOr maybe you want to save as many system resources) Want to change the appearance of the tile-s and to disable animation them in Start ScreenYou can do this by following the instructions below.
How do we disable the Start Screen animation in Windows 8.1?
open control Panel (type: control.exe in Run) And select System
in the right pane, click on the option System Protection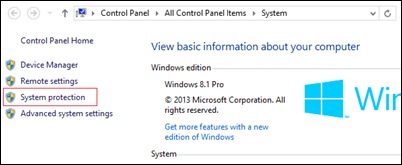 in open window (System Properties) Select tab AdvancedThen click on Performance Settings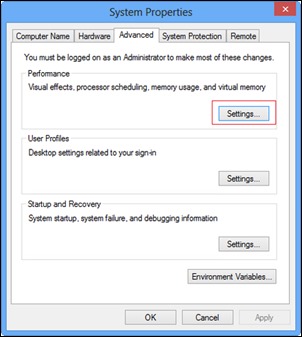 window Performance Options untick Animate controls and elements inside windowsThen click on Apply and on OK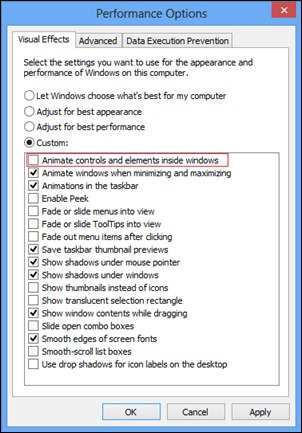 This change made in System settings of Windows 8.1 va disable animations in the Start Screen tile sites (Also other animations will be disabled in the system).
STEALTH SETTINGS - How to disable Windows Start Screen animation 8.1
How can we disable animations in Windows 8.1 Start Screen