One news Windows 8 is the application Windows StoreIt allows users to search and install applications, sorted by different categories, from one place. Although Windows Store is a feature interesting and is appreciated by many users Windows, If you have access to your personal computer and other people and they do not want to install programs online shop, The easiest solution is to disable application.
How we disable it Windows Store in Windows 8?
The easiest and safest way to prevent computer users to access Windows 8 StoreIs deactivated feature from Local Group Policy Editor. And the big plus is that the application can always be reactivated without consequences.
to access Group Policy Editor open Run (Use the key combination Windows + R), Type gpedit.msc and give Enter.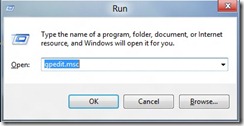 then navigate to Computer configuration> Administrative templates> Windows components> Store and double-click the entry Turn off the store application to access its settings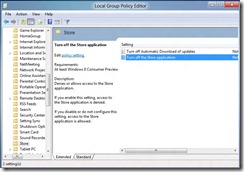 open in new window select the option EnabledThen click on OK.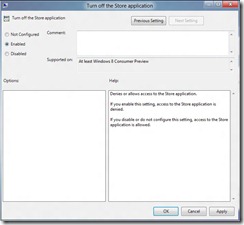 After you make these changes in the Group Policy Editor access to Windows 8 Store will be restricted for all computer users. To reactivate the application, follow the steps above again and select not Configured or Disabled.
STEALTH SETTINGS - How to disable Windows Store feature in Windows 8
How can we deactivate the application Windows 8 Store