through Feature Sites removed Microsoft from Windows 8 there is also classic games for desktopCalled and Microsoft Games (Solitaire, Hearts, FreeCell, Minesweeper, Mahjong, Chess etc.), which are replaced by their versions modern (And full-screen), which can be downloaded for free from Windows Store.
If the preferred versions desktop (Playable in window mode) of the games listed above in their place modern versions, there is a way you can add those games system Windows 8.1.
How can we restore classic games from previous versions of Windows in Windows 8.1?
first you need accession at a computer running Windows 7; Navigate to the directory on that computer C: \ Program Files\ (where C: \ is partition that the system is installed Windows 7) And copy the folder Microsoft Games on a USB Stick (Or external hard drive)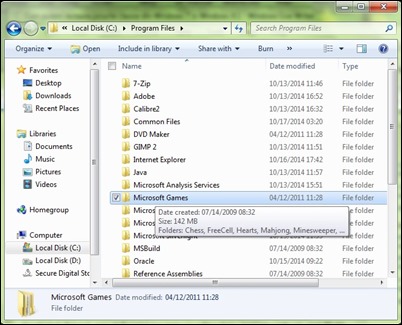 then everything on the computer Windows 7, Navigate to the folder C:\Windows\System32 \ and copy CardGames.dll on the same USB device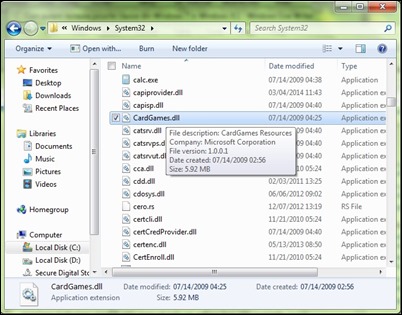 online USB device used in the steps above to the computer Windows 8.1 and copy the folder Microsoft Games folder C: \ Program Files (where C: \ is partition is installed Windows 8.1)
then place one copy of the file CardGames.dll each of subfolders existing folder Microsoft Games (ie Solitaire, FreeCell, Hearts etc.).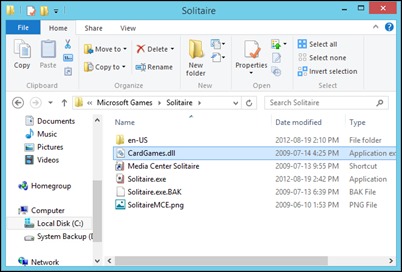 For games added to the system can roll smoothly, executables these must modified manual in a hex editor (e.g HxD); open the file .exe of each game in a hex editorThen identify the sequence 7D 04 83 65 FC 00 33 0 C83 7D FC 01 0F 94 C0 and replace 7D cu EB (After which obviously save the file).
A faster method to ui patch games copy of the Windows 7 to run smoothly and in Windows 8.1 is to use a third-party utilities named Microsoft Games Patcher you can download here (Credit @mydigitallife).
And ready. If you follow the above instructions exactly, you can play popular classics sale systems Windows previous on your version of Windows 8 or Windows 8.1. Enjoy!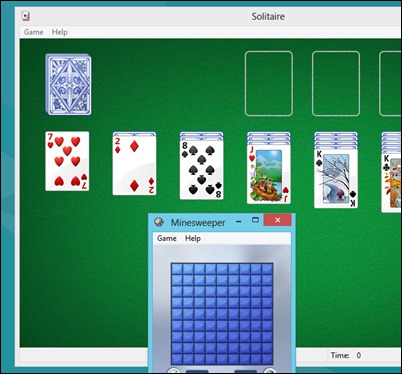 Please note: Windows Defender can identify Microsoft Games Patcher utility as potentially dangerous, but you can ignore the warning without any problem.
STEALTH SETTINGS - How to restore Windows 7 classic games in Windows 8.1
How can we restore classic games from Windows 7 in Windows 8.1