When we use more Wi-Fi networks (From different locations) to connect us to Internet on iPhoneCPC supplied most likely end up watching passwords for at least a few of them (considering that once we connect to a network, it remains stored in password phone memoryIt then connecting automatic the respective network). In some cases however we need to remember these passwords, for various reasons (either reset the or changing deviceOr we want to give passwords used Wi-Fi networks and others), and the knowledge of the the memory iPhoneacquis It is almost (if not) impossible without the help of some applications or tweaks.
[adsense]
Owners devices iPhone cu jailbreak but it can learn passwords saved Wi-Fi networks in phone quite easily through a tweak available Cydia Store, namely NetworkList.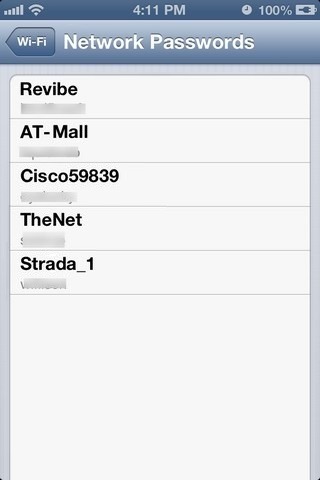 NetworkList is a free application for iOS which adds a list of all Wi-Fi network passwords saved in the phone memory section WiFi from Settings. After installing the tweak site, users will find a section WiFi menu named Network PasswordsWhich displays the list of saved passwords.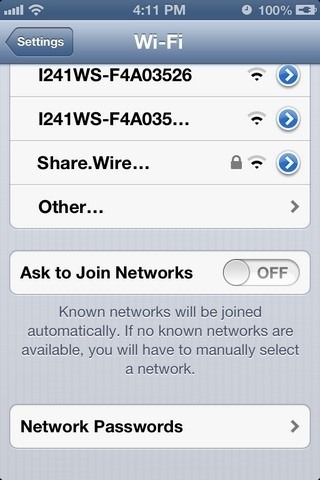 NetworkList only displays passwords WiFi networks the phone is connected and not give users any option to use them with those networks. The application also offers no possibility of copy displayed passwords, users must do this manually if necessary.
NetworkList It is available at download in Cydia (Only devices iPhone jailbreak-look), The software repository BigBoss.
STEALTH SETTINGS - How to display all passwords for WiFi networks saved in iPhone