Normally every update to an operating system should ensure better stability and provide bug and error fixes. Unfortunately this does not happen every time and there are many updates Windows 10 as a result of which operating system, application or driver problems occur. An even bigger problem is when Windows Update it no longer runs normally and reports error codes that often don't help.
In the latest versions of Windows 10, Microsoft has slightly changed the mechanism of operation of Windows Update and gives users more freedom frequency of updates and separated driver updates and "non-security" by system ones. Thus the user can choose whether or not to install it update for a driver or to return to the previous version, if the new one does not work properly. This setting is called "Optional Updates" and can be found in the settings Windows Update. Here find a complete tutorial on "Optional Updates in Windows 10".
If during an update Windows 10 errors occur, we have several methods at hand to solve operating problems of Windows Update.
How to solve the operating errors of Windows Update with Troubleshooter
"Troubleshoot"This one use the Windows through which theoretically it should solve all the problems of the operating system once it is run. It is a complex mechanism through which hardware components and drivers are checked, and at the end an operation report is given. If errors are reported in the report, they should theoretically resolve them automatically. Theoretical. In practice, I don't know if it helped me two or three times, out of hundreds of attempts.
It is, however, a method that must be considered first. Microsoft is constantly working on developing this "repair" tool Windows 10.
1. go to Settings → Update & Security → Troubleshoot
2. If there are problems to be solved, they will appear in the first screen and you can run troubleshoot.
If there are problems that are not reported, with internet drivers (cable / WiFi), audio, printer or Windows Update, we go to "Additional troubleshooters "and we choose the component for which the utility runs.

3. At the end of the analysis, identification and resolution process, everything should work normally at Windows Update.
errors Windows Update caused by corrupt system files
Daca Windows Update remains locked during installation it is very possible that some files of Windows Update to be corrupt (erroneous).
To repair system files of Windows 10 si Windows Update, we were running the instrument Deployment Image Servicing and Management (DISM).
1. We open "Command Prompt" with Administrator privileges and execute the command line then press "Enter"
dism /Online /Cleanup-image /Restorehealth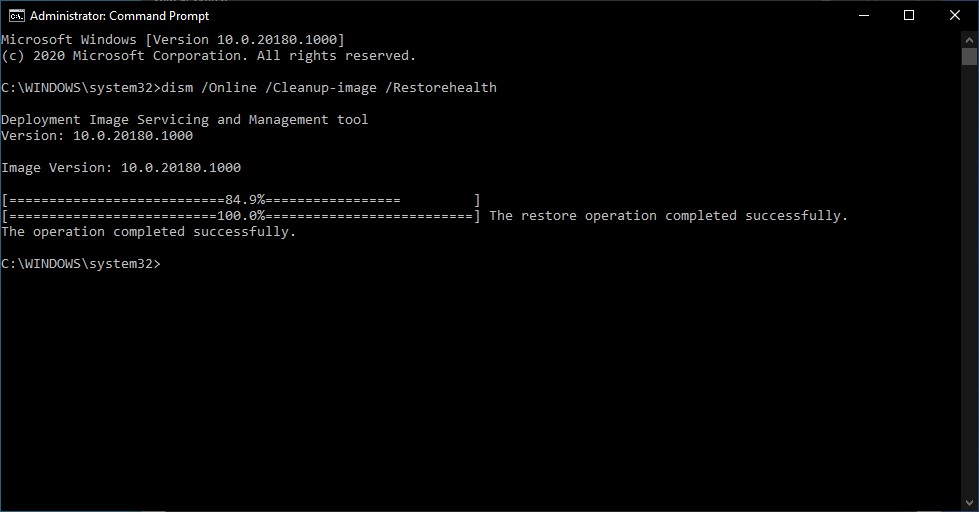 2. When the above operation is completed, run the command line:
sfc /scannow
At the end of this process everything should work normally when you want to start Windows Update pe Windows 10.
Manual download and installation Windows 10 Updates
If the above methods did not work, you can install manually updates of Windows 10. Open the address in the browser: https://www.catalog.update.microsoft.com/Home.aspx and look for the "KB" updates you want to install.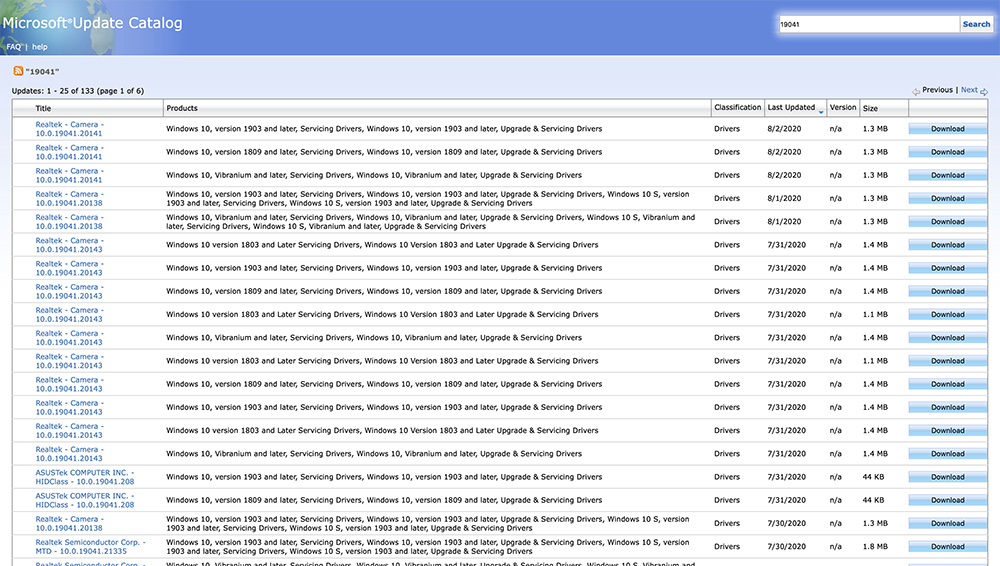 Be careful to download updates compatible with the operating system on your PC. In the update catalog you can find versions for 32-bit, 64-bit, ARM, AMD, etc.
As I said in other articles, we recommend "up to date" updates of operating systems. In addition to fixing bugs in previous versions, Microsoft is constantly bringing security improvements.