Skin Packs or third-party themes are collections of softwareCEs customization, cursors, Sound packs, backgrounds si screen Links (login screen, boot screen) Etc, which allow users to change all the appearance of the systems Windows. The vast majority of skin packs are designed to transform the look an operating system so that it gives the impression of being another operating system (eg, transforming appearance Windows XP in Windows 7 or Windows 8Or turning a system layout Windows in Mac OSX or Linux).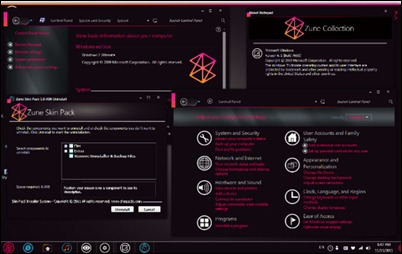 Third-party themes si transformer packages for Windows not part of the official themes MicrosoftBut they created and launched usual amateur developersAnd sometimes, although they do their best eliminate errors or BugsUsers can meet diverse problems after installation, Such as impossibility of boot server, cumbersome operation of it, or it simply happens that the final aspect of Windowsafter the transformation is not to the liking of the users. In such cases, the only problem resolution is Full uninstall themes or Transformation Packs.
How we can completely uninstall skin packs in operating systems Windows?
1. System Restore
Whenever we want to bring changes to the operating system WindowsIt is recommended to first create a restore pointSo if you want to problems or system back to the default settings, We can Cancel changes with the help system restore. Although most skin packs sites automatically creates restore point before change system filesIt is recommended that they be Handcrafted users for greater safety. And if you want to uninstall a third-party theme not installed correctly or whose appearance is not pleasing, then you can use usefulness System Restore integrated Windows to restore your system to an earlier state and get back look default thereof.
To create a restore point, go Control Panel> System and Security> System > System Protection. Then in the open window, click the button Create next Create a restore point ...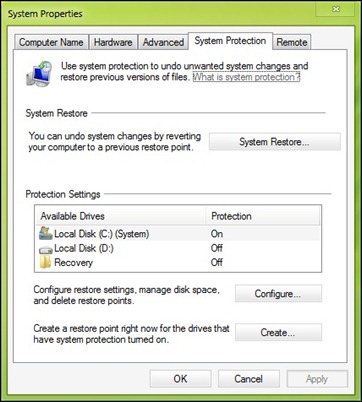 To give System Restore an operating system Windows, Go All Control Panel Items > Recovery and click on Open System Restore (Or write System Restore in Search site from Start Menu and give Enter).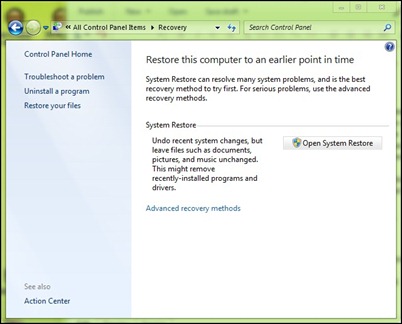 then select the restore point and click on the desired Next.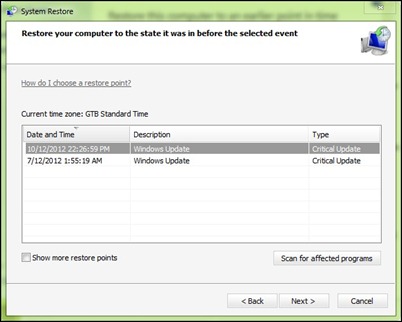 2. Uninstaller Software included in Skin Pack
If you have not created a restore point before installing a skin pack, you have the option to use uninstaller software included in it. Uninstall option the pack's skin can be found in Add / Remove Programs or Programs and Features> Uninstall a Program.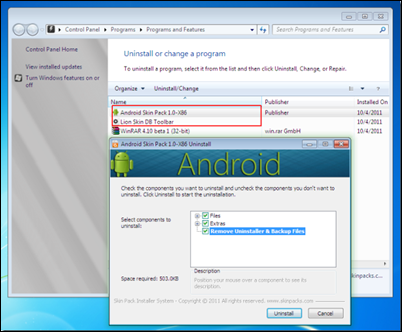 Also uninstaller software for it can be found in installation folder from Program files or Start Menu.
3. Order Sfc / Scannow
System files can be quickly restored using the tool's System File Checker and DOS command Sfc / Scannow. System File Checker is a utility integrated in Windows with which users can check file system integrity. it identifies corrupted core files or modified and restore default settings thereof.
To use this new utility, open Command Prompt cu Administrator privileges (type: cmd in Start Menu SearchThen right-click and select the displayed result Run as administrator) And type the command sfc / scannow.

Scan system files will take several minutes, files being corrupted or modified automatically restored (It is recommended to keep a Installation CD / DVD Windows handy just in case). After scanning and restoration will be complete, give restart the system.
4. Windows Setup Disc
If none of the above methods do not work, will not only have to use Installation CD / DVD of Windowsacquis. boot Windows Setup Disc then select Repair Windows/Computer (all personal files si installed applications will stay intact).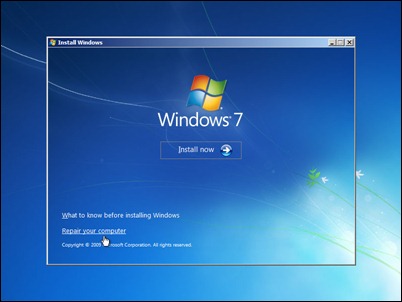 Success!
STEALTH SETTINGS - How to uninstall Third-party Themes (Skin Packs) in Windows
How to uninstall third-party themes (Skin Packs) in Windows?