One of the new Feature Links but by Windows 8 it is also Auto Colorization, Which feature automatically change color taskbarand window sills depending on Main color a 's background used by the user for the system (desktop). This feature can be on / off from Control Panel> Personalization> Color (Or right-click on Desktop > Personalize).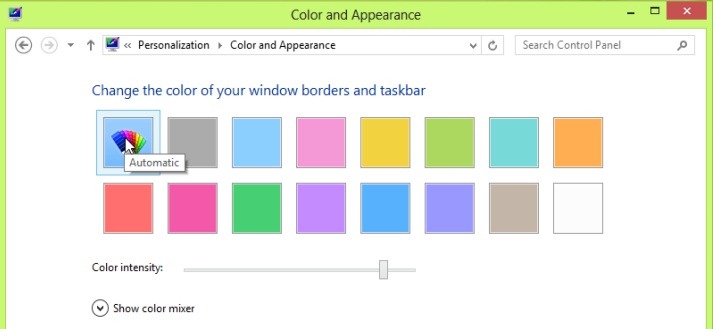 If you are using Windows 7 or Windows Vista and you want this feature for your operating system, the solution is called Aura.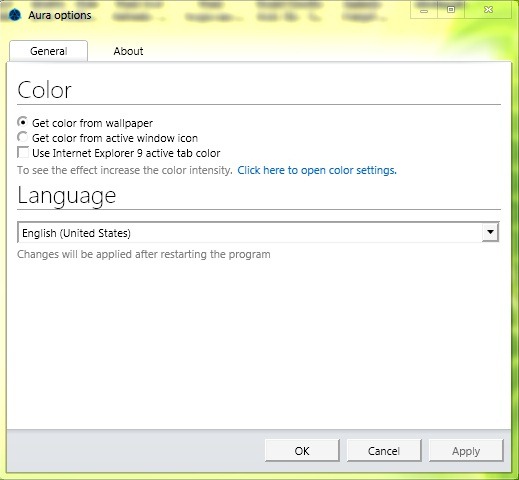 Aura is a free utility si portable (No installation required) that identifies the basic color of the background or active window the system and resets the Aero Color (Color Taskbar si Windows borders). The application is compatible with all versions Windows supporting Aero Effects, namely Windows Sight yes Windows 7.
If you do not notice much difference between initial color and color modified by Aura increase the color intensity from Control Panel> Personalization> Color Settings. To access the Aura options or closes the application, Right click on its icon in system tray.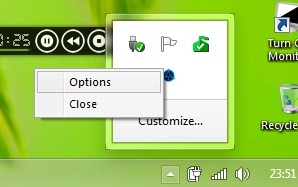 Notes: In order to use Aura, you must have Microsoft NET Framework 3.5 SP1 installed. Application in version beta.
STEALTH SETTINGS - Windows 8 Auto Colorization for Windows 7 and Windows Vista