Whether you want to customize new iPhoneOr use custom ringtones or you want to install unauthorized applicationsThat are not available in App StoreSolution is only one: jailbreak.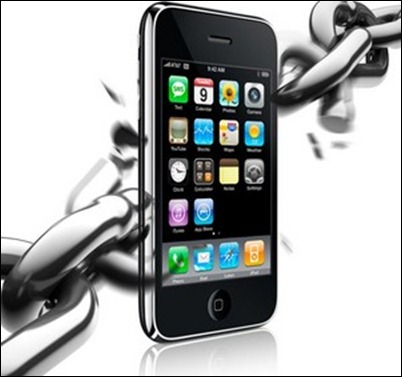 A jailbreak-ui one iPhone actually means giving up limitations imposed by Apple or by mobile operators. And the iOS jailbreak a device has become quite simple and risk free with the launch 's tool evasi0n.
evasi0n is new tool which allows users to make mobile devices jailbreak operating system iOS 6.x. If you are interested in how to use this app to jailbreak your iPhone (iPad or iPod) provided, you just need to read the instructions below.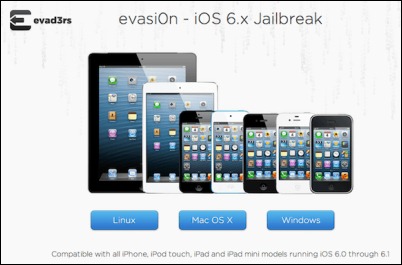 How do jailbreak iOS 6.x with evasi0n?
above all make a operating system backup as a measure of protection (where jailbreak process fails somewhere, although not yet reported serious cases, it is best to be cautious)
then disable password for unlock your device and connect it to your computer
open the tool evasi0n (It will automatically recognizes the device with iOS) And click on the button jailbreak (Follow the instructions on the application)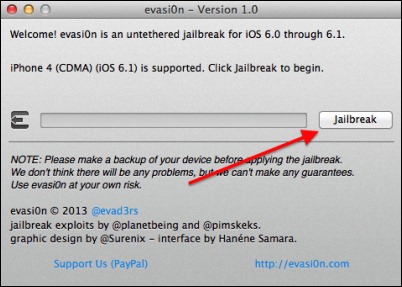 when prompted, unlock the device and select the icon jailbreak presence Home Screen continue to jailbreak

When the process is completed, click on the button Exit displayed by the application and disconnect the device from the computer.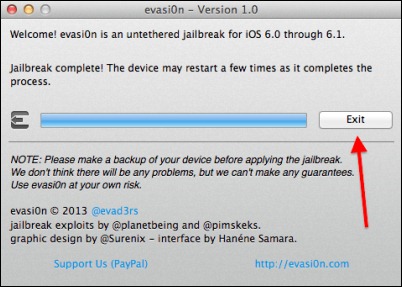 And ready. You will be holders of a 6.x iOS device pool with New Sites feature many interesting and useful applications (but rejected by Apple) made available by Cydia. Enjoy!
Download evasi0n (jailbreak iOS 6.x).
Note: Application available for Windows, Mac OSX and Linux.
STEALTH SETTINGS - How to jailbreak iOS 6.x with evasi0n
How do I jailbreak the iOS 6.x with evasi0n