A large number of users Windows get bored pretty quickly original design al OS and tend to make relatively frequent changes in its appearance using either different tweaks si customization hacksor skin packs who completely transform your look from Taskbar until the icons for applications or folders.
Shortly after the release of the newest Android OSAppeared and a skin pack that transforms your look Windows 7 in that the Android Jelly Bean.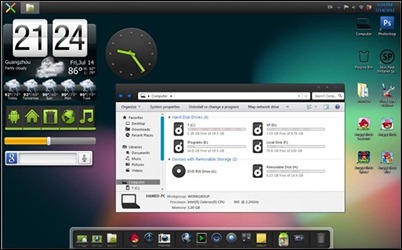 Pack contains various resources, icons, visual styles, wallpapers etc., all of which contribute in giving peculiar looks and amazing system.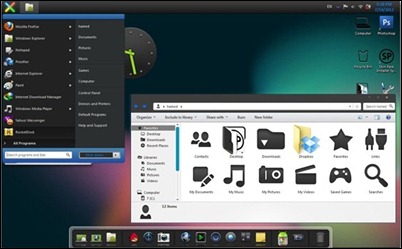 Jelly Bean Android Skin Pack easy installation without affecting system files sale Windowsbut (his attention uncheck the toolbar install Babylon or amendment's home page or search engine in default browser), And can be as simple uninstall when users want to return to the original appearance of Windowscommunity.
Note: Android Jelly Bean Skin Pack is compatible with all versions of Windows 7 (exception Windows NEVER Starter).
STEALTH SETTINGS - Download Android Jelly Bean Transformation Pack Windows 7
Download Android Jelly Bean Transformation Pack for Windows 7