Most users who complain of a Low speed Internet provided by ISPs Local perhaps disregard the fact that loading speed of web pages you directly quality of DNS servers of those ISPs. DNS (Domain Name Servers) Is used browsers to convert Web addresses in IP addressesTime loading websites directly depending on time converting names to IP addresses sites thereof (for example, the site stealthsettings.com to load faster, can key in the IP address bar 91.215.157.50).
If you are among those dissatisfied loading speed of web pagesEven if banda speed is at least decent, most likely your ISP's DNS servers fail to handle Internet high number of requests from browsers to convert IP addresses of web pages in their sites. Therefore, those who are in the situation described above, are recommended using alternative DNS servers, Such as Google Public DNS or OpenDNSAvailable free of charge.
To use an alternative DNS server in Windows follow the instructions below:
open control Panel and go to Network and Internet> Network and Sharing Center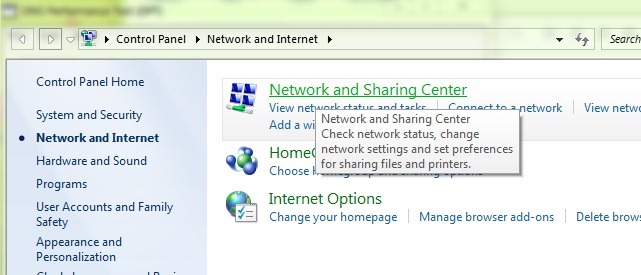 click on Change adapter settings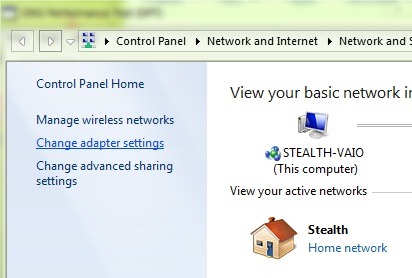 then depending on what type of Internet connection used, WiFi or cable (Ethernet), Right-click Wireless Network Connection or Local Area Connection (If used to use both types of connections alternatively is recommended that you change the DNS for both) and select Properties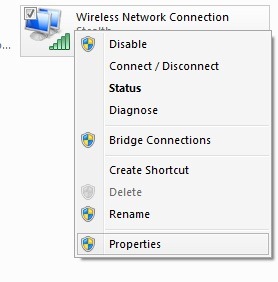 select 4 Internet Protocol Version (TCP / IPv4) and click on the button Properties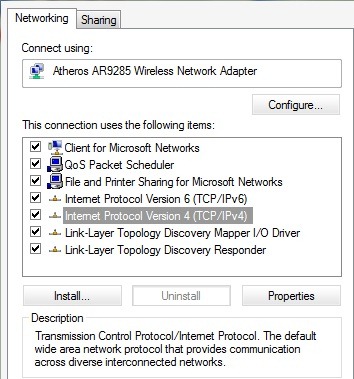 in tab GeneralIn the bottom of the window, select Use the following DNS server addresses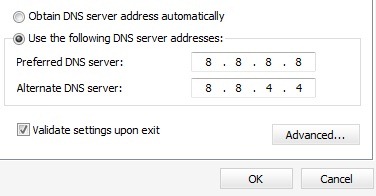 If you want to use the alternate DNS Google Public DNS, Use addresses 8.8.8.8 si 8.8.4.4, If you want to use OpenDNS, Addresses are 208.67.222.222 si 208.67.220.220. For other options Free DNS, Give a search on Google
After changing DNS servers, check Validate settings upon exit then click on OK
Note: We do not guarantee that Google Public DNS servers and Open DNS will always be faster than the ISP DNS servers that hold, but most likely you will see an improvement in loading speed of web pages (where the problem loading speed is generated by a DNS server weak).
STEALTH SETTINGS - Use alternate DNS Servers to speed up the loading of Web Pages