Ministry of Communications recently announced a new GD regarding the recording mode areas. ro via ROTLD (Romania Top Level Domain). Since that date the Government Decision will be published in Official, beside registration fee, ROTLD will begin to perceive and annual renewal fees for new domains registered, and for domain names already registered owners will be provided 3 months in order to renew (Flat fee above mentioned, which, apparently, will be 10 Euro + VAT).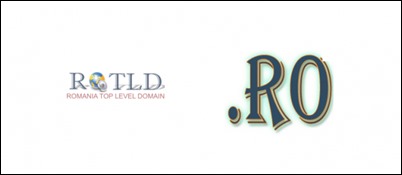 According to the decision, domain names. en will be recorded on a determined period of minimum one yearWhich will subsequently be extended by renewal. The maximum period for which it will be possible to register or renew a domain name. Ro will be 2 years.
Regarding one of the reasons ROTLD took the decision to introduce annual fee for. roIt seems that targeting updating information about active areas, areas used si unused areas and the possibility of Unlock purchased and unused areas in view of providing the users the right to use their names. But the main reason is obviously financial:
Following the analysis of trends and practices in international markets and considering maintenance costs, costs for data security investments required for dedicated equipment and penetration testing, maintenance expenses database called into public service in order to query data ( Whois) concluded that at this point it is necessary to change politiciii in the registration of domain names in Romania by introducing tax period (annual fee)
Currently there are over 710.000 domain names. Ro recorded by ROTLD and the cost of such a field, according to data available on the website www.rotld.ro is still 51.26 $ + VAT.
Source: Mediafax
STEALTH SETTINGS - Annual renewal fees for. Ro domains
Annual renewal fees for .com domains