Updates to operating systems often bring stability, bug fixes from previous versions, new features, and increased security. But there are also less happy updates that can affect productivity. For example, updating Windows 10 or Windows 11 after which the application Windows Calculator does not open on Windows 10/11.
This issue that prevents the Calculator app from running for Windows 10 or Windows 11, appears most of the time after Microsoft makes an update (Windows Update). It has happened in the past on old versions as well Windows 10.
What to do if the app Windows Calculator does not open on systems Windows 10/11
In the scenario where the Calculator app is installed but you can't open it when you click on it, it's most likely due to an OS update Windows, and the solution is in the tutorial below.
Method 1: Windows Update
If you are not addicted to the app Windows Calculator, it is best to wait for a new operating system update Windows 10 / Windows 11.
Microsoft makes updates quite frequently, especially when problems are reported with productivity apps that come installed with the operating system.
Method 2: Alternative if the app Windows Calculator it will not open
Google is a very simple alternative if the Calculator app doesn't open on Windows. Access Google.com and type "computer".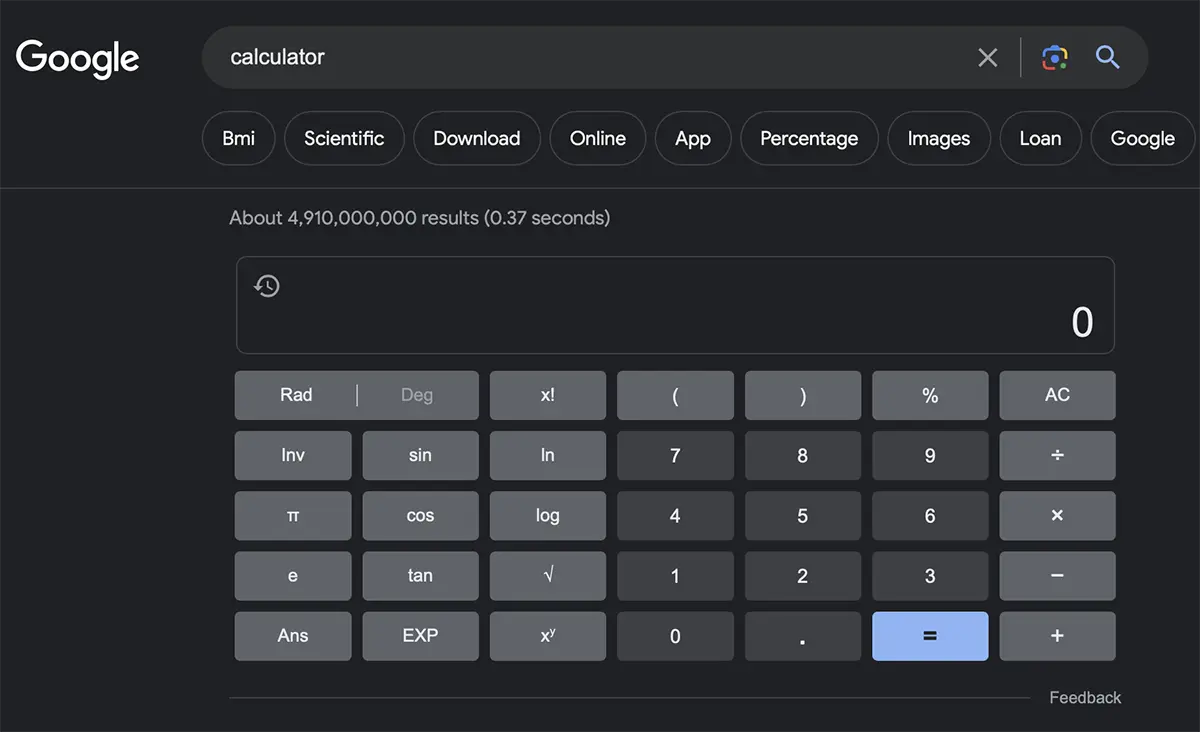 The calculator provided by Google directly in the search engine is at least as complex as the one present on the operating systems Windows. It does not require the installation of any application or the use of a specific internet browser.
Method 3: Reinstall the app Windows Calculator
Another method is to reinstall the Calculator app. Go to the Start menu → write "Calculator" → right-click on the Calculator application → Uninstall.
After you have uninstalled the app, open it Microsoft Store then search and install the app "Windows Calculator".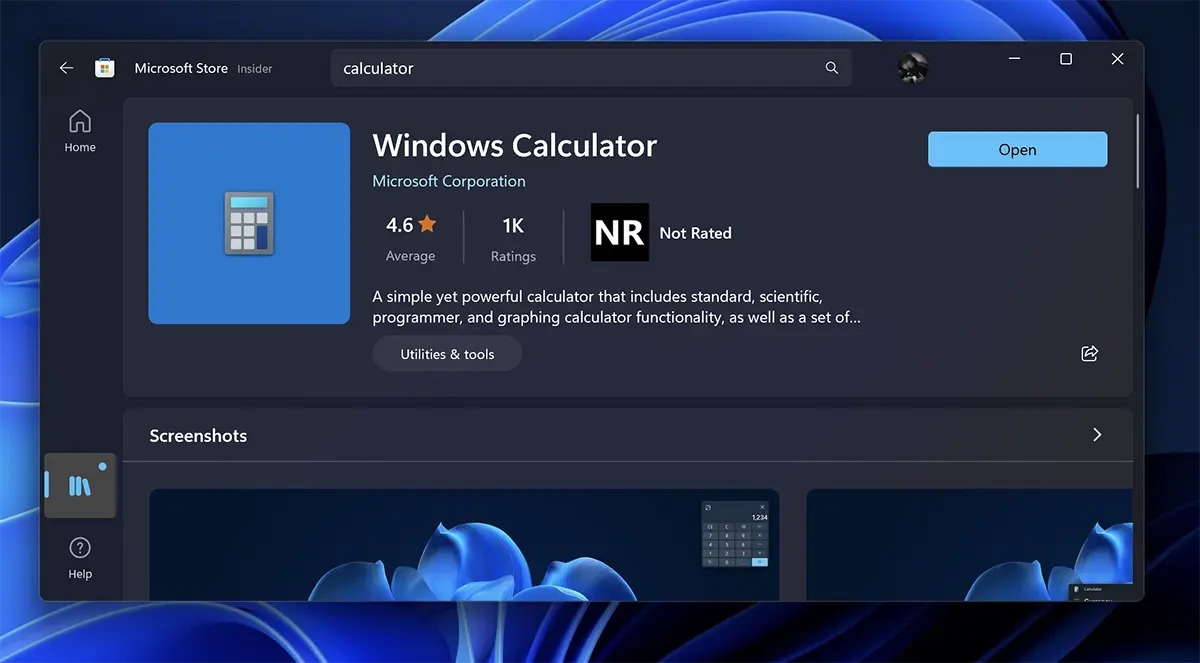 Click "Open" to open the application Windows Calculator.
About Windows Calculator
Windows Calculator is an application included in the operating system Windows developed by Microsoft. This application serves as a useful tool for performing basic math calculations, such as addition, subtraction, multiplication and division. Over time, the application has been improved and expanded to offer advanced functionality as well scientific functions, unit conversions and financial calculations, making it a very useful application in a wide range of fields.
In the scientific way, Windows Calculator offers an extensive range of mathematical and scientific functions such as: trigonometry, logarithms, exponential functions and more.