In some cases, when installing a new operating system Windows on a computer that worked a certain period with another operating system (either all Windows, an earlier version or Linux), It may happen that the new system does not recognize certain hardware of computer. If you recently installed Windows 8 on a computer that you previously ran another Windows system, and it does not recognize DVD-RW (or CD-RW), You can solve the problem by following the instructions below.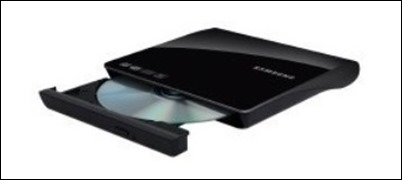 How to make Windows recognize the drive 8 DVD-RW/CD-RW?
open registry Editor (Use the key combination Windows + R to open RunThen type regedit and give Enter)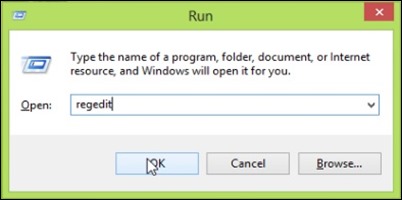 navigate to key site HKEY_LOCAL_MACHINE \ SYSTEM \ CurrentControlSet \ Services \ atapi \ Controller0
in the right pane, create the DWORD entry EnumDevice1, To which you give value 1 (Right-click on it and Modify)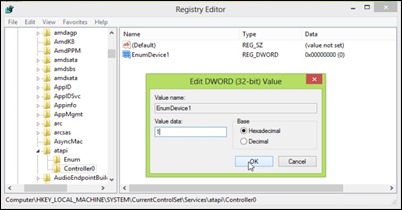 then close the Registry Editor
And that's it. 8 Windows will recognize the DVD / CD-RW without any problem. Success!
Note: Tutorial 7 true for Windows and Windows Vista.
STEALTH SETTINGS - What do we do if Windows 8 Can not detect DVD-RW?
8 what if Windows does not recognize DVD-RW?