control Panel the most important is the use of operating systems WindowsThrough its users with the possibility to configure System settings depending on your preference. A simple way to list all items that can be configured in Windows with Control Panel is to set their view as icons (Small icons or Large icons) From the drop-down menu options are displayed in View by (Upper right corner under Search).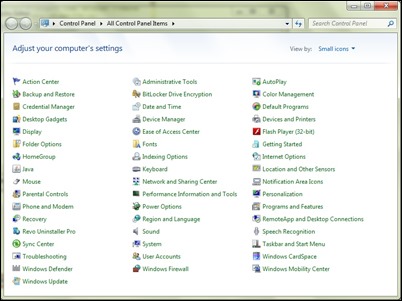 Most likely, however, like most Windows users, you will not need to use much of the items listed in Control Panel, which is why it is recommended that you hide items you Those primarily to ensure that they will not be accessed by any other user of computerAnd, why not, to give Control panel System looks cleaner and neater.
How to hide unused items you want from the Control Panel in Windows?
open registry Editor (type: regedit in Run and give Enter)
navigate to HKEY_CURRENT_USER \ Software \ Microsoft \ Windows \ CurrentVersion \ Policies \ Explorer
in the right pane, create the DWORD entry DisallowCpl whom you give value 1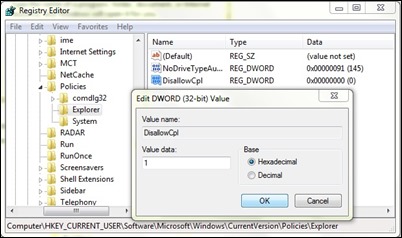 Then, on the left, right click on the key Explorer and create the subkey DisallowCpl (Select New> Key)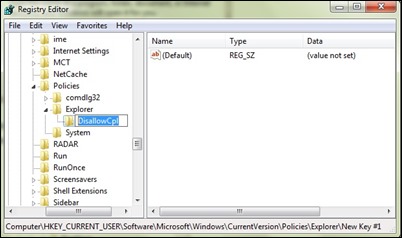 under DisallowCplOn the right side, create entries String for each item that you want to hide Control Panel (eg Speech Recognition), Which you will change the amount in the exact name Sites of the respective item (if you want to hide the item Location and Other Sensors from control Panel, Create input String Location under the key DisallowCplThen give that section value Location and Other Sensors)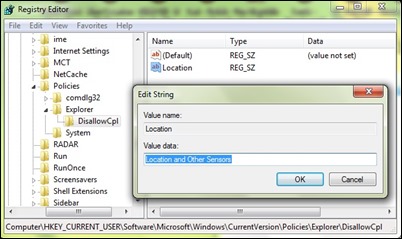 After you make the necessary changes in Registry for sites hide unused item in Control Panel, Close regedit and hit a restart the system. After restart you will notice that sites list item in Control Panel will contain only items you you use (or want to have access to you and other users). Success!
Note: Before making any changes to the system registry creating a backup or restore point for their system to avoid possible unpleasant consequences.
STEALTH SETTINGS - How to hide items in Windows Control Panel
How to hide items in Control Panel in Windows sites