Windows 8 comes with Modern applications preinstalledSuch as Travels, Calendar, bedroom, Pictures or Bing Finance, Which can be accessed immediately by users because of their default location on Start Screen. With the release of the update Windows 8.1, microsoft He added some default applications, namely Reading List, Health & Fitness, Sound Recorder si AlarmThey completing the initial set.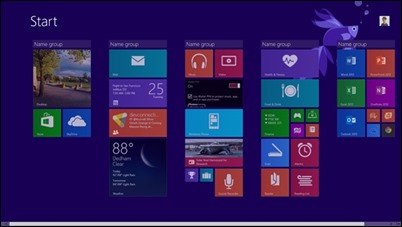 While users tablets may consider these applications (or at least some of them) as necessary, most PC users do not use them and would like to be able to uninstall. For the latter, a solution much simpler than using Windows PowerShell to uninstall default applications from Windows 8 / 8.1 it is Win App Remover 8.
How do I uninstall modern applications preinstalled Windows 8 / 8.1?
Win App Remover 8 is a free application with which users can quickly uninstall and without too much trouble modern applications preinstalled in OS Windows and Windows 8 8.1. The application also allows mounting de images. wim (Windows Imaging Format) and removing preinstalled applications thereof.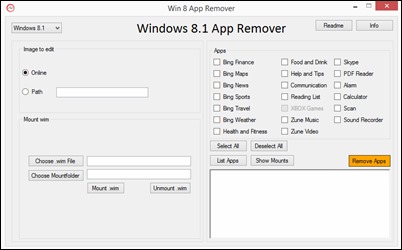 On the first run the application, Select your operating system used (Windows 8 or Windows 8.1), Then click on the List Apps. To uninstall the default applications, click on Select All check individual applications or just want to get rid (if you prefer to keep some of the applications list), then click on the Remove Apps.
Note, however, Win App Remover 8 does not offer users the possibility of reinstall applications deletedSo it is recommended that before using the application to create a backup thereof or a restore point just in case.
Note: not compatible with Windows RT.
STEALTH SETTINGS - How to uninstall default apps in modern Windows 8 / 8.1
How can uninstall applications from Windows default 8 / 8.1