Sometimes when you try to install certain applications from iTunes Store pe iOS device of equipment, are welcomed by a error message we announce that "Your account is only valid for purchases in the [Your-country] iTunes Store"(Where your-country is the country specified in the ID Apple used). This error occurs when applications we want to install are available only for some countries. For example, the application OneNote (Mark Microsoft), Now available for iOS only U.S. users. So what if we really want to install an application that is not available for our country?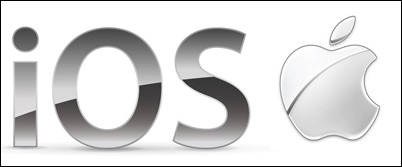 How can install applications from the iTunes Store are not available for our country?
The solution is create a new iTunes account (ID Apple) for store site in that country (eg U.S. Store, Given that most applications from the iTunes Store are available for United States). The new account you can create either directly from the iOS device or from iTunes (using the computer).
Create an account directly from the App Store iOS device
go to Settings > Store and give tap on Apple IDThen select Sign out
then go to App Store and look for a application available only to a specific country (Eg OneNote, available only for USA) and try to install. You will be prompted to enter a ID Apple existing, or create a new one
select Create newthen select country which is available on the application you wish to install (eg, U.S.)
check that you agree with terms and conditions Apple, Then the Payment information select none drop-down menu (note that None option is available only if you try to install a free application).
then A valid in that country (Search each Google)
Once created, Apple will send a Email verification e-mail address used to create your account. Click on the link Verify Now received in e-mail and ready. You can use newly created to download applications available only country for which you created the account (you can not install applications only available in the UK if you have created an account for USA).
Create a new ID Apple using iTunes (from your computer)
open iTunes supplied computer and select Store> Sign Out
go to the bottom of the window and select Change Countrythen country is selected (Which is available for the application you want to install)
search for the desired application, and try to install. You will be asked to login with a ID Apple or create a new one, select Create New Account then accept the terms and conditions Apple
use a Email Address different from the one used for the other ID Apple
then under Payment Methods select noneAnd enter a valid address for the country to which create account
check e-mail to confirmation linkThen you will be able to use the newly created install applications only available to the country for which you created the account.
Enjoy!
STEALTH SETTINGS - How to install apps from the iTunes Store is available only for That Certain countries
How can install applications from the iTunes Store are available only for certain countries