Web Browsers gives users the option to save websites visited the bookmarksSo that later they can be accessed quickly (bookmarks helps to save time when we need the informations available on those pages). But sometimes it can happen to deleteEither accidentally or intentionally, bookmarks saved a browser (or part thereof), for then to realize that I still need those bookmarks (or the information contained therein).
If you are using Mac OS XWhich likely use the default browser Safari. If you delete bookmarks saved in Safari browser and you want to retrieve, you can do this by using tool's time Machine available in OS X (time Machine is a utility system that creates constant automatic backups de system).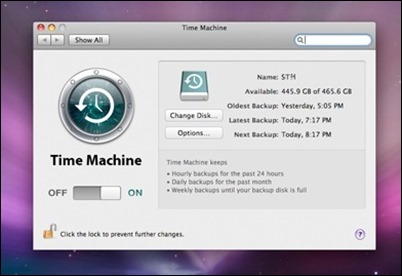 How recuperm deleted bookmarks in Safari for OS X?
open Finder and hold down the key Option (This action is mandatory!)
select Go> Library (option Library will not be displayed unless you hold down the Option)
by accessing Library, Click on the folder Safari (In it you will see the file Bookmarks.plist which contains all bookmarks saved Safari)
the Safari folder open, right click on time Machine the dock and select Enter Time Machine (That way the backup utility will run in folder Safari)
browse back in time before you delete bookmarks you need, then click on Restore
you will be given the opportunity to replace existing bookmarks the bookmarks that you want to restore, or keep both sets of bookmarks; choose the option you want
And ready. Following the above instructions will be recover deleted bookmarks in your browser Safari in Mac OS X.
STEALTH SETTINGS - How to restore deleted Safari bookmarks in OS X
How can we restore deleted bookmarks in Safari for Mac OS X