After almost 2 years before Microsoft to launch Windows 8Those from Mozilla already announced they were starting work in a Firefox version Metro interface, designed specifically to assort cu modern interface new operating system Windows (And, obviously, to be used by users Windows RTWhich does not allow installation applications desktopAs an alternative to the modern version Internet browser Explorer).
Meanwhile Microsoft launched the update Windows 8.1and Firefox Windows 8 (or Firefox for Metro) Failed to reach than one version (somewhat unstable) in beta, And that just last month.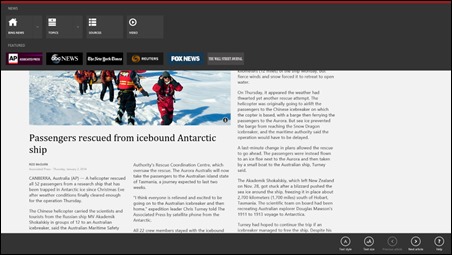 But today Mozilla announced that (at least currently) is will give up the continuation of the Firefox for project Windows 8And the main reason given for this decision is that there were very few testers for beta a metro browser (Greater than the number of beta testers build sites for desktop) And the company believes that lack of feedback could lead to the creation of browser versions with many gaps and errors that could lead to lack of quality and poor user experience. With all this, however, the code for beta Browser Firefox Metro still remains valid and does not exclude a possible resumption of the project future.
STEALTH SETTINGS - Mozilla drops development of Firefox Metro Windows 8
Mozilla gives up the modern version of Firefox for Windows 8