If you're among users Windows 8 who miss Start Menu'sBut you would like it to "blend in" with the new modern interface (Most third-party applications which return the Start Menu to Windows 8 tries a similarity to the one closest to the classic one Windows 7), Then you definitely have to try Start Menu Reviver.
Start Menu Reviver is a free application which is exactly what the title suggests: "revive" the Start menu in Windows 8But do it anyway, but with a look metroSimilar to the new operating system interface (As it probably would have shown a Start Menu in Windows 8If Microsoft would have dropped it).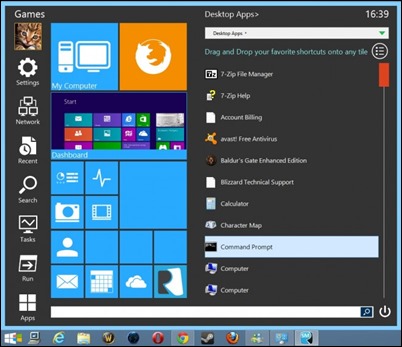 After installing the application, it displays a Instruction menu which help the user to better understand How it works Start Menu Reviver and also explain how it should be administered.
Access applications (Both modern and classical) Start Menu Reviver is generally through tile sites, Which, as in Start Screen can be fixed (Pine) modified or deleted. The application also enables users to add the menu and tile's of web pages preferred system and installed applications can be searched through the field Search (But they must be selected with the mouse to be open).
Start Menu Reviver is completely customizable, Users can choose from a variety of themes one that matches the one chosen for the system. In addition, allows the tile customization sites (Either by changing the existing ones in the program or create new user preferences) and Start button.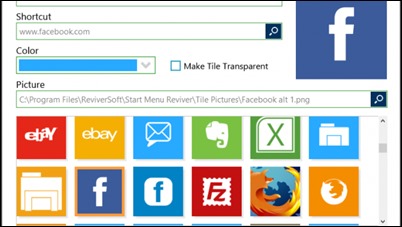 Note: The application is compatible with Windows 7.
STEALTH SETTINGS - Modern Start Menu for Windows 8 with Start Menu Reviver
Modern Start Menu for Windows 8 with Start Menu Reviver