Starting with 2011, Apple launched a brand new feature to enable fast file transfer between devices Apple (iPhone, iPad, Mac, iPod touch). In this article you will discover what AirDrop is and how it works on iOS devices / macOS.
I noticed that a lot of device owners iPhone, Mac or iPad, they have no idea about this simple and fast method of transferring files between devices Apple. Much less know what AirDrop is and how it works.
What is AirDrop?
AirDrop is a feature built into devices Apple which allows users to quickly and easily transfer files between devices. As I said at the beginning, this feature was introduced by Apple in 2011, along with the operating systems iOS 7 / macOS Lion (10.7). This feature uses wireless technology to transfer files such as photos, videos, contacts, locations and many other types of data between compatible devices.
AirDrop uses Bluetooth and Wi-Fi technology to transfer data between devices, and transfers are encrypted to ensure privacy and security of information.
"AirDrop" for Android
In 2020, Google introduced "Nearby Share" on Android devices, which behaves similarly to AirDrop. Nearby Share use technology Bluetooth, Bluetooth Low Energy, Wi-Fi Direct and internet connection to enable file transfer between compatible devices. This feature works on devices running Android 6.0 Marshmallow or later.
How AirDrop works across devices Apple
If you want to transfer files via AirDrop, devices (iPhone, iPad, Mac) must to be in proximity, must to be unlocked (with the screen open), enabled connections Bluetooth, Wi-Fi and have AirDrop enabled.
AirDrop settings for iPhone / iPad
You can decide who you allow to receive files via AirDrop on devices iPad, iPhone, or you can disable the function altogether.
1. Open "Settings"→"General"→"AirDrop".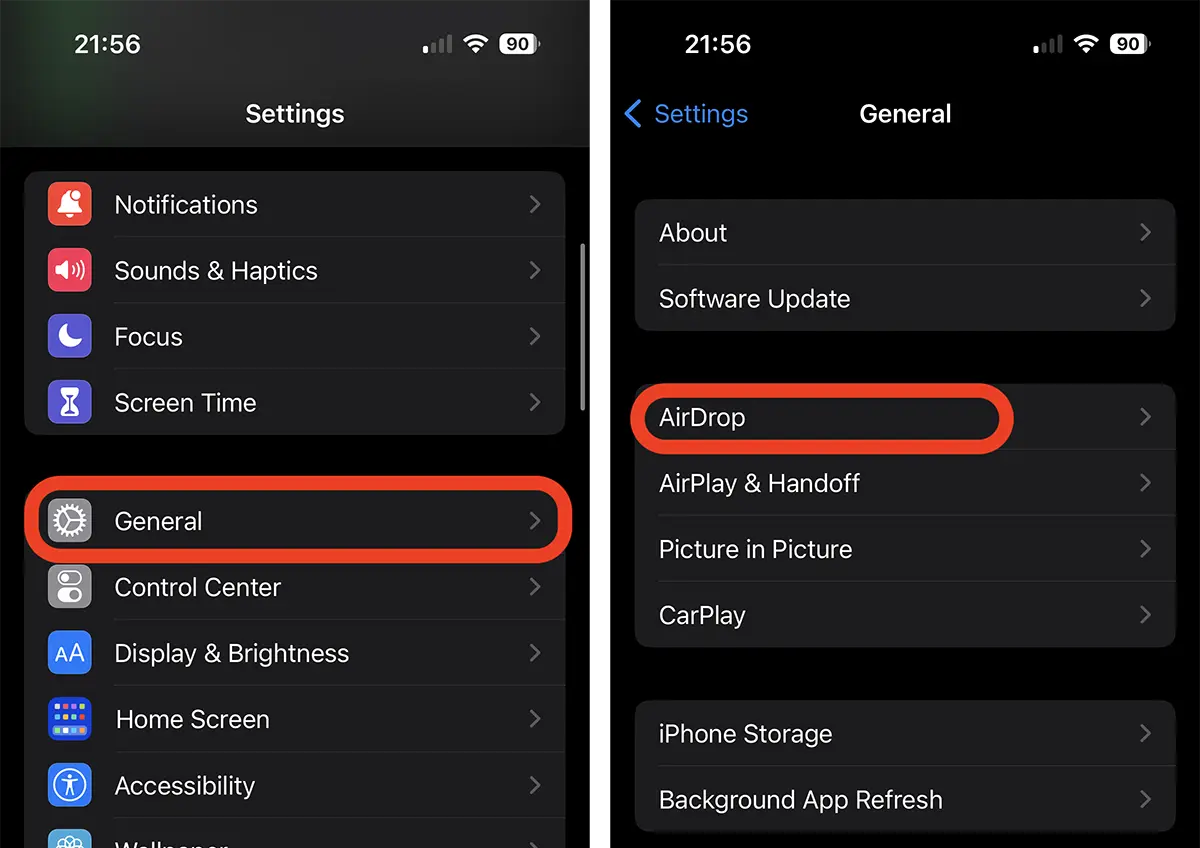 2. In the AirDrop settings you can choose who you want to receive files from or disable.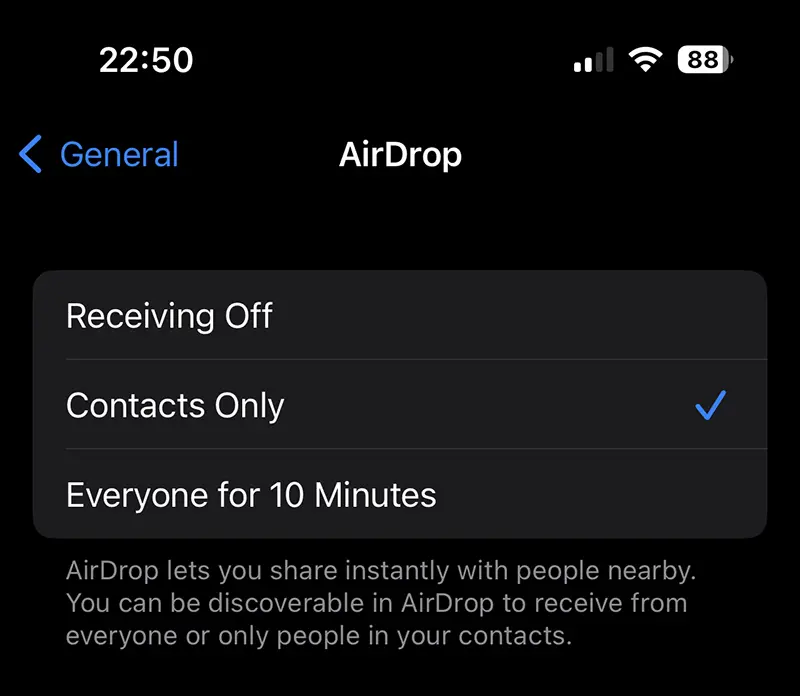 Receiving Off – The device cannot be seen by anyone who wants to send you files.
Contacts Only – Accept to receive files only from people you have in your contact list.
Everyone for 10 Minutes – Allows receiving files from anyone who sends you, for 10 minutes after enabling the option.
AirDrop settings for Mac
AirDrop settings for Mac, are somewhat similar to iOS or iPadBONE.
1. Open "System Settings", go to "General" (left bar), then to "AirDrop & Handoff".
2. Here you find AirDrop settings for Mac / MacBook.
How to send files from a Mac computer to other Apple devices (iPhone, MacBook, iPad).
As we said above, the receiving device must have the option to receive files via AirDrop enabled and be unlocked.
All you need to do to send files from a computer Mac to a device Apple, is to select files you want to send, right click, click on the option "Share", Click on"AirDrop", then click on the device-url to which you want to send the files.
1. Select the file you want to send.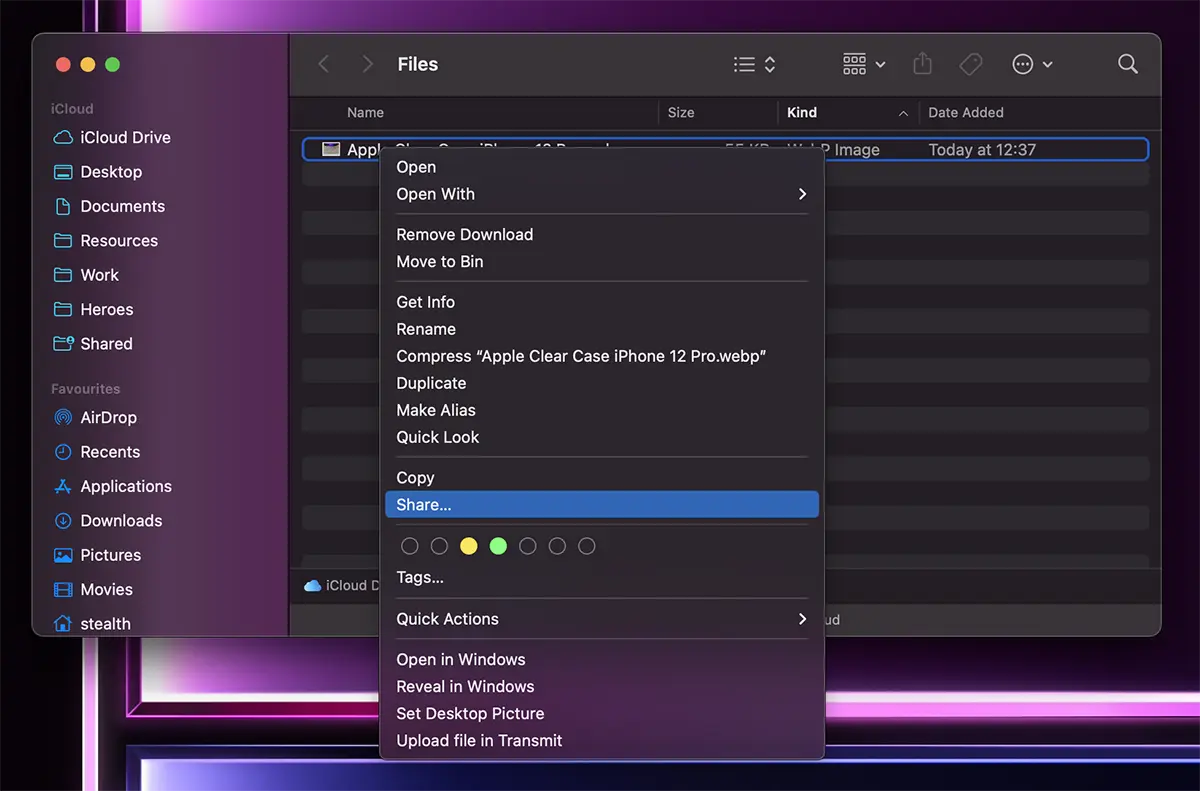 2. Choose the sharing option, AirDrop.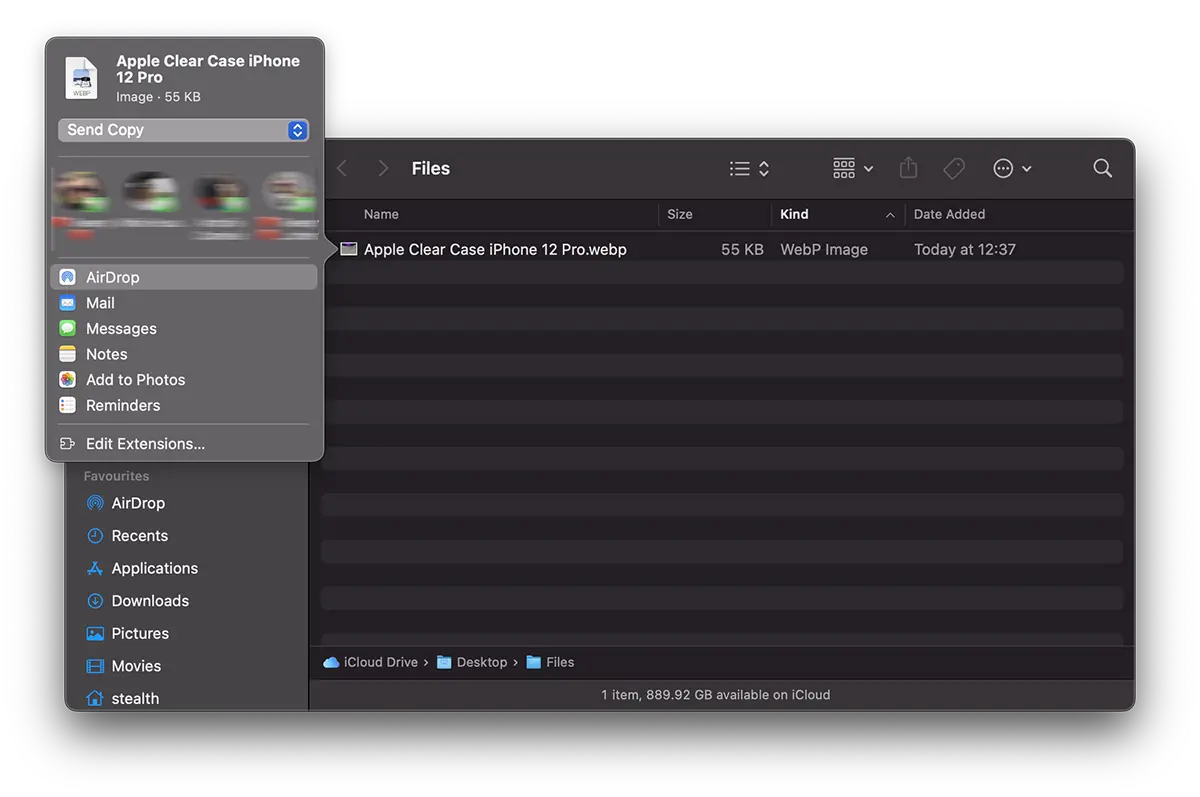 3. Click on the device to send the file to.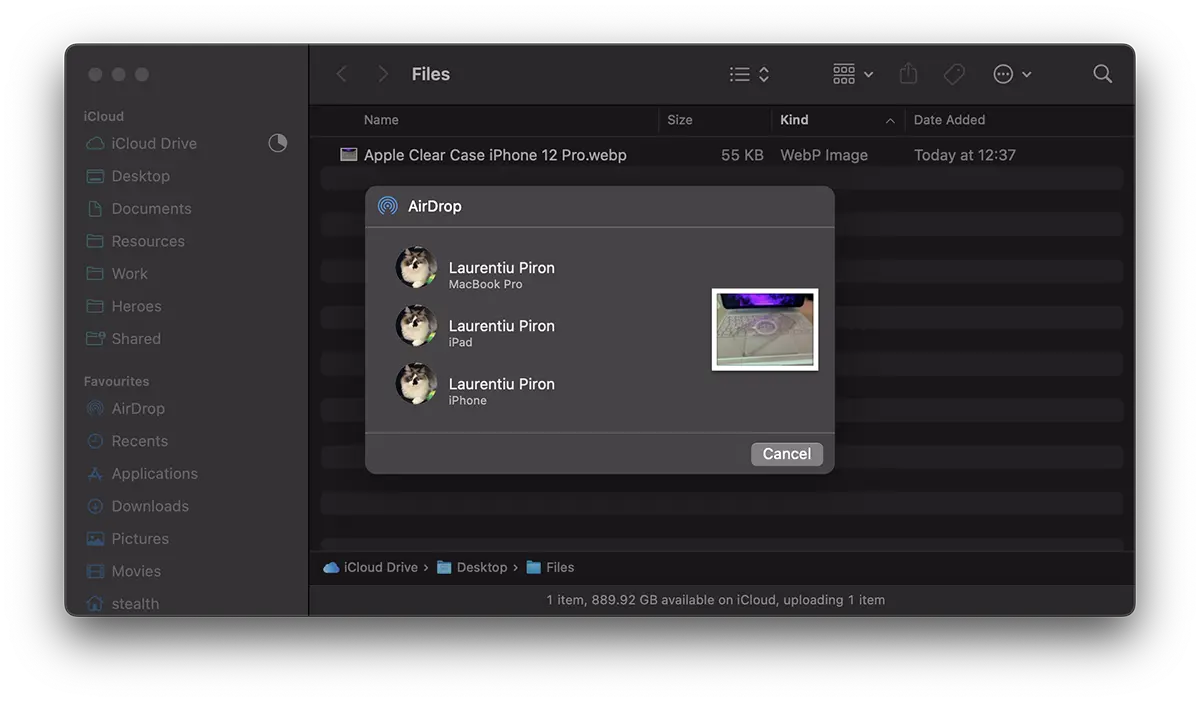 AirDrop sharing can also be done from applications such as: Photos, Safari, Notes, Reminders, Calendar, Contact plus many others, from the menu "Share" of each.
Related: How can we copy / paste a text or an image from iPhone pe iPad or Mac / MacBook - Clipboard Handoff
The recipient will receive a notification and be able to accept or reject the file transfer. If the recipient is also your device or is from the family group, confirmation will not always be needed.