In the default configuration (default) packages microsoft Office, installation language and Automatic correction a grammatical errorsThis English language. For this reason, when we edited or copied text in another language than English, in Office Word document most words will be automatically highlighted in red. This line does not appear when you print the document, but it is annoying when you have readable document. Words that are underlined in red, are words misspelled grammatical standpoint, in English language.
This is how Text in Romanian, Posted in Microsoft Office Word 2003 and in Microsoft Office Word 2010 (Default configuration in English):
Office Word 2003 :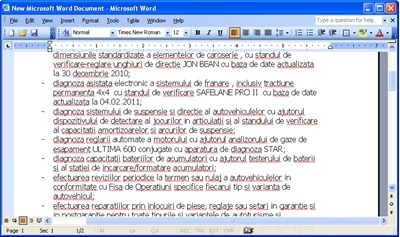 Office Word 2010 :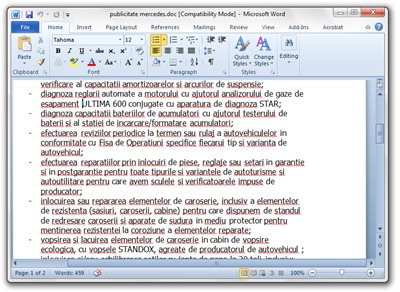 How do you not have words underlined in red in Word.
Red underlined words related settings identification si correct typos (spelling) si Grammatical. To disable this function in Microsoft Office Word 2003We have to follow a few simple steps.
1. Open a Word document and in the "Tools"Click on"Options"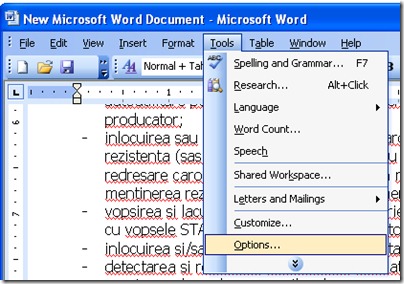 2. In the box that opens, do click on the tab "Spelling & Grammar"And here uncheck the boxes next to the following options:
- Spelling: Check spelling as you type.
- Spelling: Always suggest corrections (optional)
- Grammar: Check grammar as you type
- Grammar: Check grammar with spelling.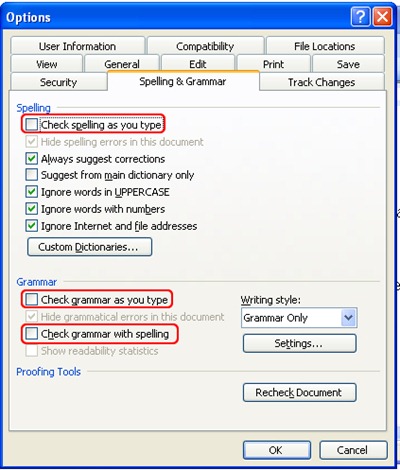 3. Then click "OK" to save the settings, open the document we will not words underlined in red. Settings will be maintained in other documents.
users Microsoft Office Word 2010 can disable Spelling & Grammar menu "Fillet">"Options"
1. Click "File" in the left corner of the document.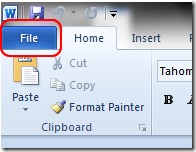 2. Click on "Options"From the menu on the left.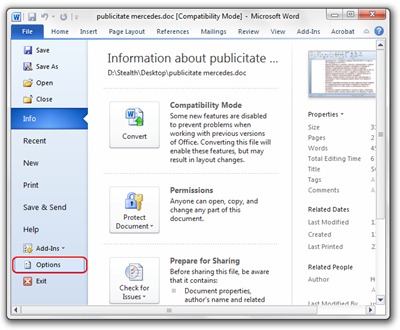 3. Click on "Proofing"And here uncheck all boxes under"When correcting spelling and grammar in Word"
Set all documents except for the settings to keep and edit other documents.
Stealth Settings – Spelling & Grammar Options in Microsoft Word Office 2003 & 2010.
How do we had no words underlined in red in Microsoft Office Word (2003 - 2010)