After a few days, Microsoft made available to download user Windows Update 8.1 1, Announced since the beginning of April, during BUILD event held in San Francisco. Update site can be installed through Windows Update and in that the Windows StoreBut also it is available and the direct links sites Microsoft si TechNet.
For those interested, Windows Update 8.1 1 comes with a number of changes and New Sites feature who wish to improve User experience de desktop-hate si laptops without touch screen: booting directly into Desktop (Without requiring the user options enabled), the ability to fix (pine) modern applicationsInstalled in Windows Store, in TaskbarAble to access Taskbarfrom modern applications and adding buttons for closing and minimizing in Taskbar in modern applications. In addition, users will be much easier to close system or to search something in the system due buttons Power si Search displayed directly in Start Screen.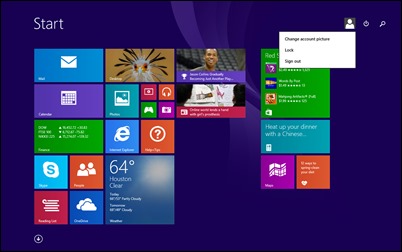 For users tablets or computers touchscreen However, feature new sites Windows Update 8.1 1 not necessarily an improvement, nay rather it occupy space device / hard drive for nothing. If you fall into this category and want to uninstall Windows Update 8.1 1 for various reasons (including those specified above), one can do so by following the instructions below.
How to uninstall Windows 8.1 Update 1?
open Run (Windows + R), Type control.exe and give EnterThen click on Uninstall a Program (Also, you can type directly appwiz.cpl in Run)
window Programs and Features open, click / tap on the option View installed updates displayed in the left panel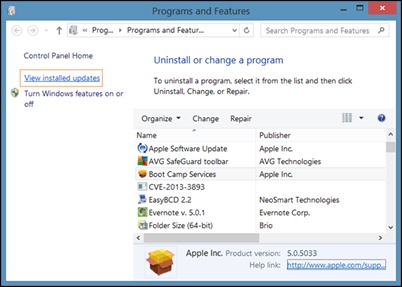 in List of updates displayed, identified and right click on the entry Update for Microsoft Windows (KB2919355) and select UninstallThen give Yes for confirmation
After which the update selected is uninstalled, reboot to make the downgrade Windows 8.1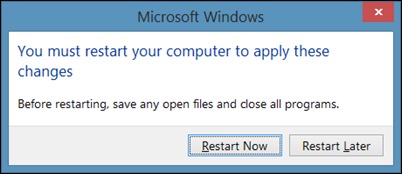 After restarting your computer / device, all Feature Sites Uploaded by Windows Update 8.1 1 disappear from the system (not necessarily to uninstall the other updates that are part of Windows 8.1 Update).
Note: Before uninstalling the update, it is recommended to request a restore point in the event that some errors occur or you will want to go back to Windows 8.1 Update 1.
STEALTH SETTINGS - How to uninstall Windows Update 8.1 1
How can we uninstall Windows Update 8.1 1