microsoft recently launched (on 17 October) latest operating system Windows, Windows 8.1As for system updates Windows 8. If the users of previous Windows systems I wish to upgrade to Windows 8.1, They will receive a system installation ISO image purchasing a license code. But Windows 8 for which Windows update is free 8.1Have no opportunity to upgrade than through Windows Store (Although Microsoft announced some time ago that they would make available installation ISO files of Windows 8.1 and for Windows 8, it looks like they changed their minds and became quite clear after the release update site as not plan this), and if the plans are upgrade multiple computersThis way can become quite the inconvenience.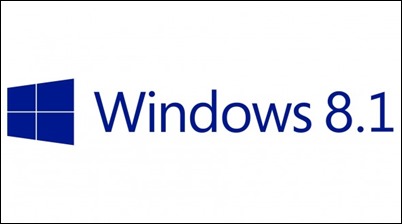 users Windows 8 they subscribe to MSDN and / or TechNet have the opportunity to Download ISO image to install Windows 8.1 the download pages of those sites.
Download Windows 8.1 RTM from MSDN.
Download Windows 8.1 RTM from TechNet.
Also, if you already have a license code for Windows 8.1 you can use it to Download the ISO file system installation download page on the official website of Microsoft.
Download Windows 8.1 RTM from Microsoft (only license code for Windows 8.1!).
If you do not have than a license code for Windows 8 and want to download the ISO image Windows 8.1 to perform a clean installation of the system (without having first sa reinstall Windows 8 and then to do the upgrade), one of the following methods will definitely be helpful.
1. Download the ISO image to install Windows 8.1 the Microsoft website
on page of the Microsoft website download both Windows installer 8, And one for Windows 8.1 (Click on buttons Install Windows 8 si Install Windows 8.1)
Run the installer for Windows 8 and enter license code that you have the system
once the download Installation files Windows 8 start, close the installer
then Run the installer for Windows 8.1, Installation files will start to be downloaded without the required entering a license code for Windows 8.1
After which download setup files for Windows 8.1, Create a USB drive bootable or ISO image
2. Copy the files from the Windows installation folder hidden 8.1 upgrade
download installation files Windows of 8.1 via Windows Store
immediately after release, they will be extracted to the folder C: \ ESD \ Windows (Also, in some cases, they can be found in the folder C: \ Windows \ SoftwareDistribution \ Download)
copy the folder that contains the Windows installation files on a 8.1 USB drive or a DVDThen use Fiser setup.exe thereof for the Install Windows 8.1 on other computers
Success!
Note: If you do 8.1 clean install Windows, you can use this method to install the system using a Windows license code 8.
STEALTH SETTINGS - How to download Windows RTM ISO setup files 8.1
How can download Windows installation ISO files 8.1 RTM