As announced some time ago, Microsoft today released the newest operating system Windows, namely Windows 8.1. It is freely available to users Windows 8 in the form of Update (In Windows Store), Users of other systems Windows previous (Windows 7, Windows Vista si Windows XP) Who wish to upgrade to the Windows 8.1 But you must buy product on Microsoft website.
Windows 8.1 comes with many improvements si troubleshooting of some Bugs si errors present in the operating system Windows 8, And also brings a number of November Feature Links si options requested by the user, such as the possibility to boot directly into Desktop, the possibility to disable hot corners and more options Customisation for Start Screen si Lock Screen.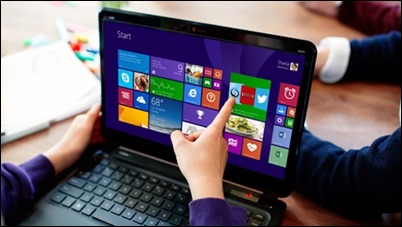 users Windows 8 can upgrade relatively easy to Windows 8.1 (Without losing personelor data, settings si installed applications in the system), the update is available in Windows Store. Also, if you want a clean installation of Windows 8.1, This can be done using Installation ISO images available Microsoft website (If you have not already license code to a Windows 8You have to buy one for Windows 8.1 to install the system on your computer).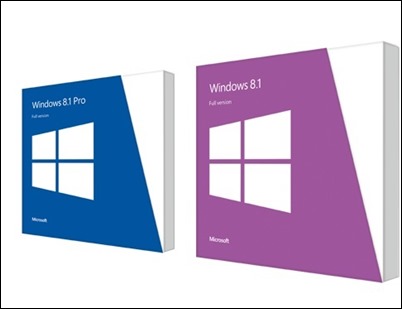 If you are a user of some systems Windows previous (Windows 7, Windows Vista si Windows XP) Before buying a license for Windows 8.1 check PCs meet your system requirements for installation and operation Windows 8.1 on these:
processor: At least 1 GHzWith support for PAE, NX si SSE2
RAM: Minimum 1 GB for 32-bit and minimum 2 GB for 64-bit
HDD: Minimum 16 GB Free space on hard disk 32-bit si 20 GB for 64-bit
Video card: Minimum DirectX 9 with driver WDDM 1.0 or higher
resolution Minimum display of 1024 x 768 for running modern applications
resolution Needed 1366 x 768 the feature's use of snap for modern applications
support for UEFI v2.3.1 Errata B if you want to use secure boot
Update site Windows 8.1 from Windows Store is not currently available for all regions, but it can be downloaded in the form of ISO image from the Microsoft website.
Download in English Windows 8.1.
Note: If you do not want to buy a license yet Windows 8.1, you can test for free for 90 days Windows 8.1 Enterprize.
STEALTH SETTINGS - Windows NOTHING is here (Download RTM version)
It has been launched Windows 8.1 (Download RTM version)