Currently, Android is the most affordable mobile OSAnd one of Feature Sites its most important is that users can install custom ROMs pe mobile provided (with Android OSObviously). The only problem is that after each change ROM (firmware) Must Reinstall all applications used by users, and this is often irritating (especially when it comes games and lose all saved data thereof) and time consuming.
Easy Toolbox App is a Free Android application this system which allows users to make backups of installed applications and save them (via Cloud Storage) in dropbox or Google Drive.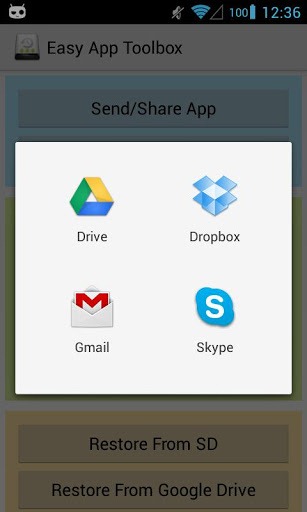 After installing the application, select Backup option, Choose where you want to save the backup set (the SD card, PC, dropbox or Google Drive), Then select applications that you want to back up.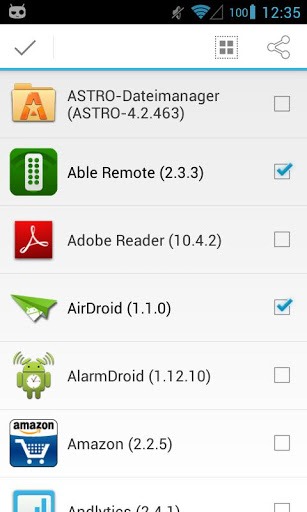 To restore applications installed the backup set, click the Restore from the main application.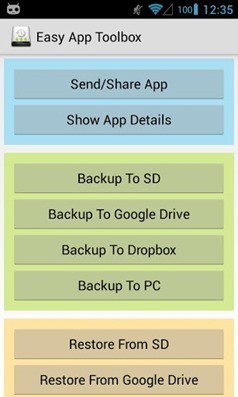 In addition, Easy Toolbox App, you can send them friends files. apk (Installation) of your phone installed applications
Download Easy App Toolbox (via Google Play).
STEALTH SETTINGS - Save backups of apps installand in Android to Dropbox or Goole Drive