iOS 7 He came bundled with a Full recustomizare a design previous versions of this mobile OS, however, mod default, users do not have the opportunity to customize UI or Emoticons available in the system. In case of new iOS interface 7 not exactly to your liking or you want you can personalize the system, The solution would be to install custom themes for it. But in order to do this, you need Your iOS device 7 have jailbreak made.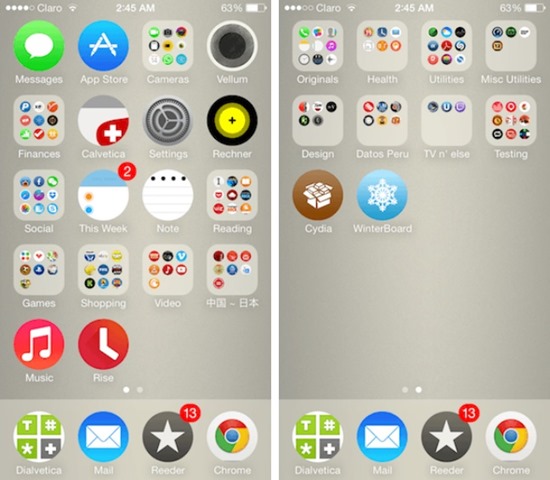 Winterboard is a free utility iOS available Cydia (only for jailbreak devices) Which allows holders iPhone sa customize any aspect of iOS operating systemincluding Emoticons, UI elements si animations.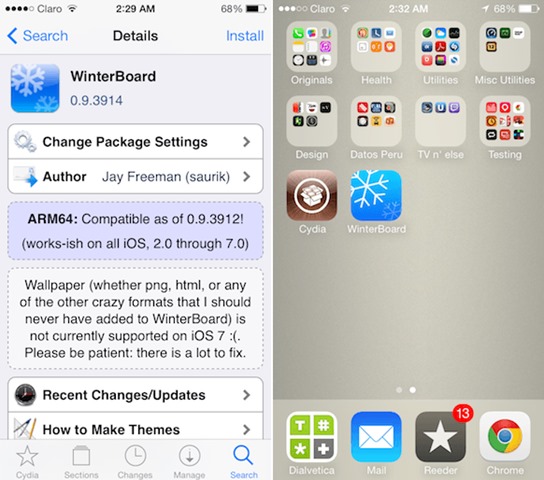 If you do not know yet what you want to install the theme device iPhoneYou can search and choose from hundreds of themes available Cydia (But remember that you can not apply directly from Cydia themes without first install Winterboard). When you find a theme you like, install it like any other application or tweak in Store. Then open Winterboard and select theme installed to apply it in the system (click on Select Themes, Select the desired theme, then turn around and give a display in Winterboard tap the button respring top left. The device will restarta and will display the new theme).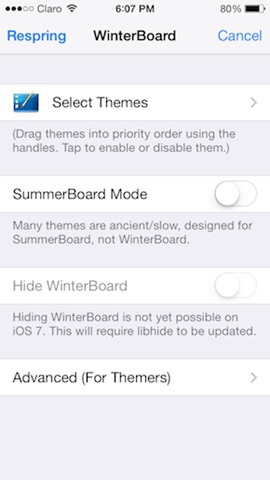 To install Winterboard, Type the application name in Search site from Cydia. Themes for iOS all available in Cydia, a separate section thereof. Before installing a theme for iOS ensure that it is compatible with the version of the system used Your
STEALTH SETTINGS - How to install custom themes on iPhone devices running iOS 7