Many users Windows 10 or Windows 7 complain about the presence of a suspicious folder with a strange name that contains a name executable in it MPSigStub.exe.
Normally, this executable file bearing a signature Microsoft, and is used by the operating system Windows 10 to retrieve updates from time folder. Temporary Windows Directory. After it makes its operations and the update is completed, it is normal to be automatically deleted from the hard disk. Not always the case, and the file remains in a folder on your system partition to another partition or hard disk.
MPSigStub.exe belongs Windows Automatic Updates and should not be a concern if you find it on the hard drive, but we need to be careful, because malware, spyware or other virus programs that are not well-intentioned can be hidden behind apparent system files. It is recommended to scan the system with a antivirus software or anti-malware, like this MPSigStub.exe is file created by Microsoft.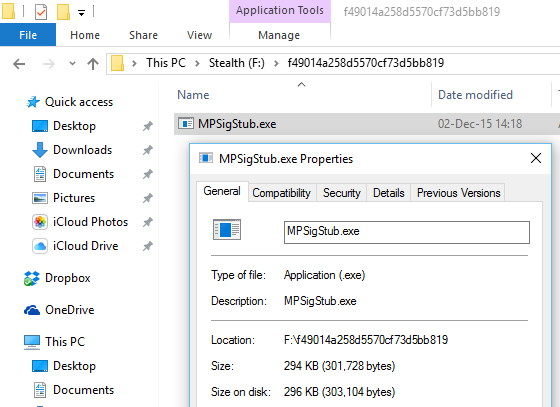 Most times this file can not be deleted the push of button Delete. The reason is easy to suspect. As a system file, the normal user does not have permission to do so.
How can we delete the MPSigStub.exe file and the folder that contains it
It would not even be recommended to do this because the presence of this file may indicate that an automatic update is in progress or that the previous system update has failed. If, however, it disturbs the presence of MPSigStub.exe, the safest is to use the tool disk Cleanup al Windows 10 and select Clean up system files.
Right-click on system partition a Windows 10 or on the partition on which we find the file MPSigStub.exe , Click "Properties", click on "Disk Cleanup"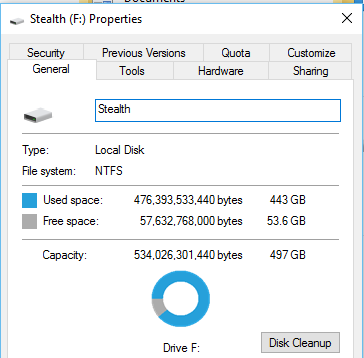 Upon completion of the cleaning process, the file MPSigStub.exe will no longer be present on your hard disk.
MPSigStub.exe - What is it and how can it be removed?