"Start over PXE IPv6 / IPv4. Press [Esc] to exit."Is a message on black screen which occurs mainly on laptopCEs (DELL, Toshiba, Lenovo, ACER, Asus), But sometimes PCs are not exempt from that.

Taken by many as an error message Windows 7, Windows 8, Windows 8.1 or even Windows 10, "Start over PXE IPv6 / IPv4"Is actually a information message which does not have the slightest Contact OS. It appears practically immediately after restart or after the computer is turned on.
What does PXE mean?
PXE They are the initial Pre eXecution Environment. In the IT language it reads "Pixie"And represents boot method / Boot a computer from a conceived from internal network (LAN). To be exact, using PXE boot the laptop can or PC image of a operating system. The condition is that this image will be stored on a LAN Hard Drive. On older systems this option is also called Network Boot or Booting from LAN.
How can we switch from Start PXE over IPv6 / IPv4 and start the operating system.
Normally, BIOSCPC laptop or PC is set so as list priorities boot (Boot device order or boot priority option) be: CD / DVD, HDD, USB Flash Drive and then Network Boot or PXE. Because of changes in the BIOS, most likely to set Network Boot / PXE before the hard driveand at startup the laptop waits to boot an image or a network / internet operating system. To change the order of the boot drives, you will need to enter the BIOS and look for the option "boot Priority". To access the BIOS you will first need to Turn off your PC all (for laptops, the "cold" shutdown is done by pressing the power button for a few seconds. 10-15 seconds). after starting Reptiles key press F2, F12, F8, Of his Esc. This key can vary depending on laptop modelFor example the acquis your laptops Toshiba key to access BIOS is F2 and key menu directly enter F12 boot Priority where you can choose the order of the boot, without the need to enter the BIOS.
Once inside the BIOS and arrived at Menu Boot Priority, Select the first unit HDD / SSD or CD / DVDIf you want the future to install an operating system on DVD. After you have made these changes in order to boot, press F10 to save changes and restart the computer. If you have set as the first boot HDD or SSDThen it will load automatically after start WindowsCPC installed on your system.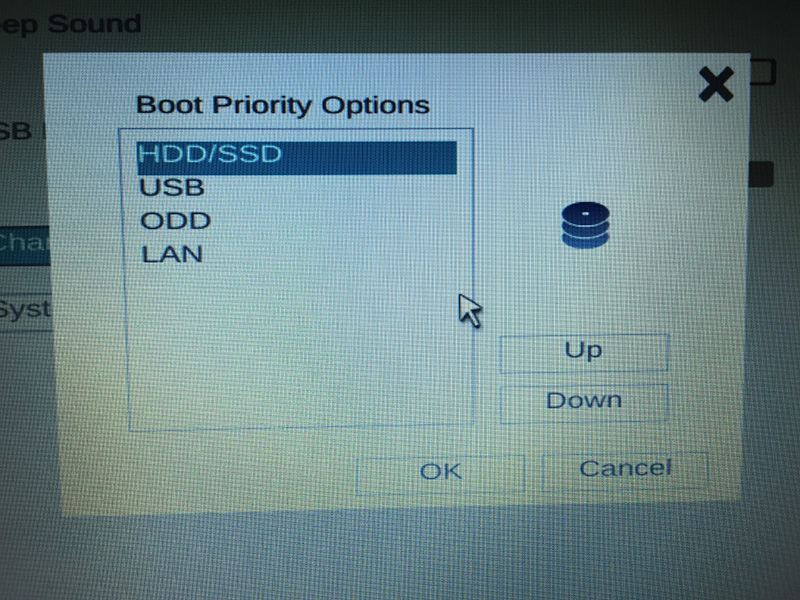 If you set your system to boot from the hard disk or SSD first, and the message Start over PXE IPv6 / IPv4 reappears at startup, are signs for concern. Whether the operating system has a serious problem and can not be restarted. In this situation it is mandatory system repair Windows with the installation DVD, even worse…hard driveCPC or SSD has a problem and can not be read. or try a reinstallation of the operating system DVD / USB Flash and check if the hard disk is visible to the installation or use a Live Linux system or Live Windows (via Hiren for example) in which check the status of hard diskacquis on your laptop / PC.
Start over PXE IPv6 / IPv4. Press [Esc] to exit.