Normally, after a reinstallation of WindowsUsers must search and install correct drivers for system to work properly. But sometimes WinXP can not detect network adapterWhich leads to unable to create the Internet connection and, of course, and the unable to install drivers for different hardware.
Although there are plenty programs allowing users to search and install drivers for Windows, which, almost without exception, require Internet connection to download the necessary drivers. If you are in a situation where network adapter is not detected after installing Windows and you can not connect to the Internet to solve the problem drivers, the simplest solution for you is NET application 3DP.
Net 3DP automatically detects and installs the correct driver for your computer's network adapter you, so that you can connect to the Internet and download the necessary drivers for system hardware. The program has a simple interfaceEasy to understand and use and include network adapter drivers for most existing.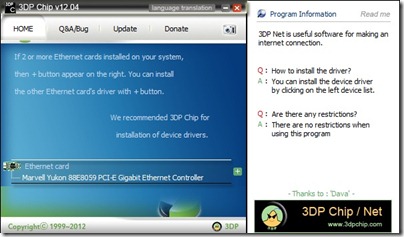 After installing Net 3DP it search and automatically detect network adapter installed in your computerthen select the correct driver for it of the integrated application, which include drivers Broadcom, D-Link, Intel, Asus, Cisco, NVIDIA, Compaq, Marvell, Conexant, I HAVE D, Agere, ICPlus, Samsung, SiS, Realtek, Texas Instruments and many other adapters. In addition, once the Internet connection created with the help of Net 3DP can download and install the latest version of drivers available for system components might you.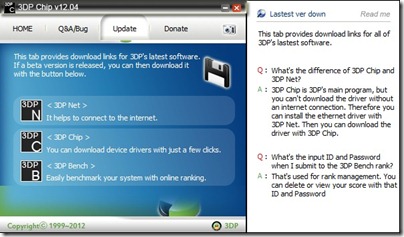 Download 3DP Net (Network Adapter driver installer)
Note: The application is free and is compatible with Windows XP, Windows Vista, Windows 7 and Windows 8.
STEALTH SETTINGS - Install network drivers offline in Windows with Net 3DP
Install drivers for network / Internet offline in Windows 3DP Net